(260)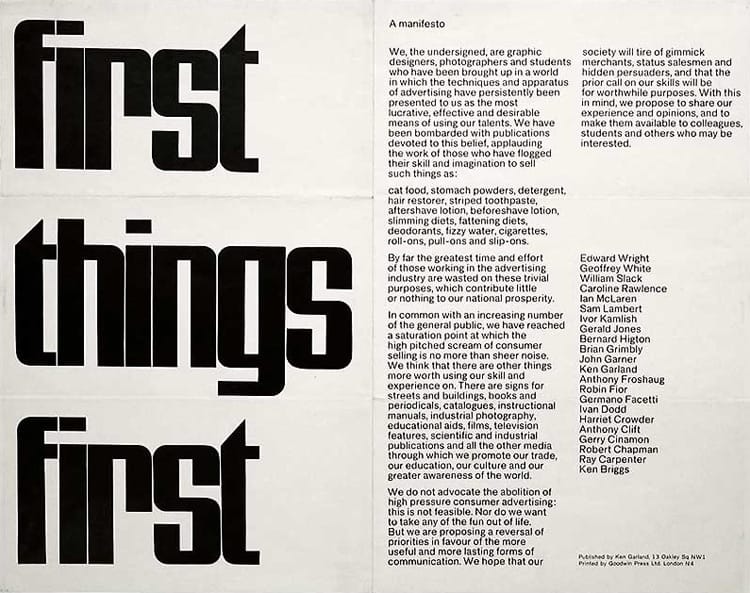 In her talk, Maya referenced the First Things First Manifesto.
(261)
"We clean the rubble. We raise the funds. We make the policies. We save each other and we make the country. We are the government" – a slide of facebook posts from Mayas talk
(262)
have an excessive and irrational commitment, devotion to, or obsession with (something)
(263)
deal with or describe in an idealised or unrealistic fashion; make (something) seem better or more appealing than it really is
(264)
portray (someone or something unfamiliar) as exotic or unusual; romantizise or glamorize
(265)
An artistic work in a style that imitates that of another work, artist, or period
Studio Safar: Design is Inherently Political
Talk
Chapter 3: Community
April 14th 2023
---
Maya Moumne of Studio Safar's talk at the Tangle excavates the complexities of what it means to operate as a designer across cultures and geographies by examining the phrase "Design and Politics go hand in hand". Through a process of tracing the history of Beirut's increasing instability over the past decade, Maya distils Studio Safar's determination and activist strategies that serve to amplify Arabic voices through sensitive yet strong-willed storytelling.
Addressing notions of community within their practice, Maya points to the studio's use of social media- not simply used for publicising glossy, finished projects but applied for the deeper purpose of building connections and sharing stories to audiences that might otherwise be excluded from graphic design circles. Opening up their practice on social media platforms is an invitation to participate in a conversation within their community and is a restorative alternative to more egocentric instagram feeds. 'Design' is a word Studio Safar wants to reclaim by exemplifying that designers are first and foremost communicators, equipped with skills and tools at their disposal.
With 80% of the work the studio producing being in Arabic, Studio Safar moves against the coloniality of graphic design education, working to document and platform Arabic-centred design and deftly spotlight suppressed or erased narratives, be that through typography, historical documentation or contemporary investigations. In 2020, finding themselves situated in Beirut; a country in economic freefall and in an "extreme condition of increased unlivibility", Safar Studio crystallised it's determination to use design as a tool for resistance- themselves becoming a node within networks of friends, colleagues, collaborators and communicators, underpinned by a drive to create graphically beautiful works and enact social change for good. Operating with rigorous transparency and compassion, they make visible otherwise hidden power structures such as the insidious bureaucracies of corporations or governments that serve to intentionally obscure pathways out of oppressive systems. For example, in a series of instagram posts in April 2020, Studio Safar shared an update on their own precarious financial situation where access to their personal and professional bank accounts was restricted as a result of Lebanese hyperinflation- stating that "accounting and management is as much a part of who we are and what we do, as sharing our design work." By revealing bank statements and speaking up, they can give others the courage to do the same- and four days later the bank reached out to resolve the issue. Zooming out from their personal experience, this practice of 'uncovering' is further exemplified through Safar Journal; with the latest issues titled Nostalgia, Migrations, Power and Networks– and demonstrates how the studio becomes entwined with resistance discourse on the Kafala System, Palestinian safe spaces and Design Academia by using publishing as part of a network of change.
At the Tangle, Maya posed a challenge to the audience; to intuitively generate a piece of design that has social impact. Try this for yourself:
Choose a Topic (e.g. Food Waste)
Choose a Medium (e.g. Stickers)
Design an Impact (e.g. Guerilla banana stickers for highlighting solo bananas left in shops)
Ask: How do you measure the impact?
During her talk she also introduced a few of the keywords that informs the conversation around how Studio Safar approach their work, in light of the increased global interest in Arabic: The words fetishize, romanticize, exoticize and pastiche.
Back to grid