(249)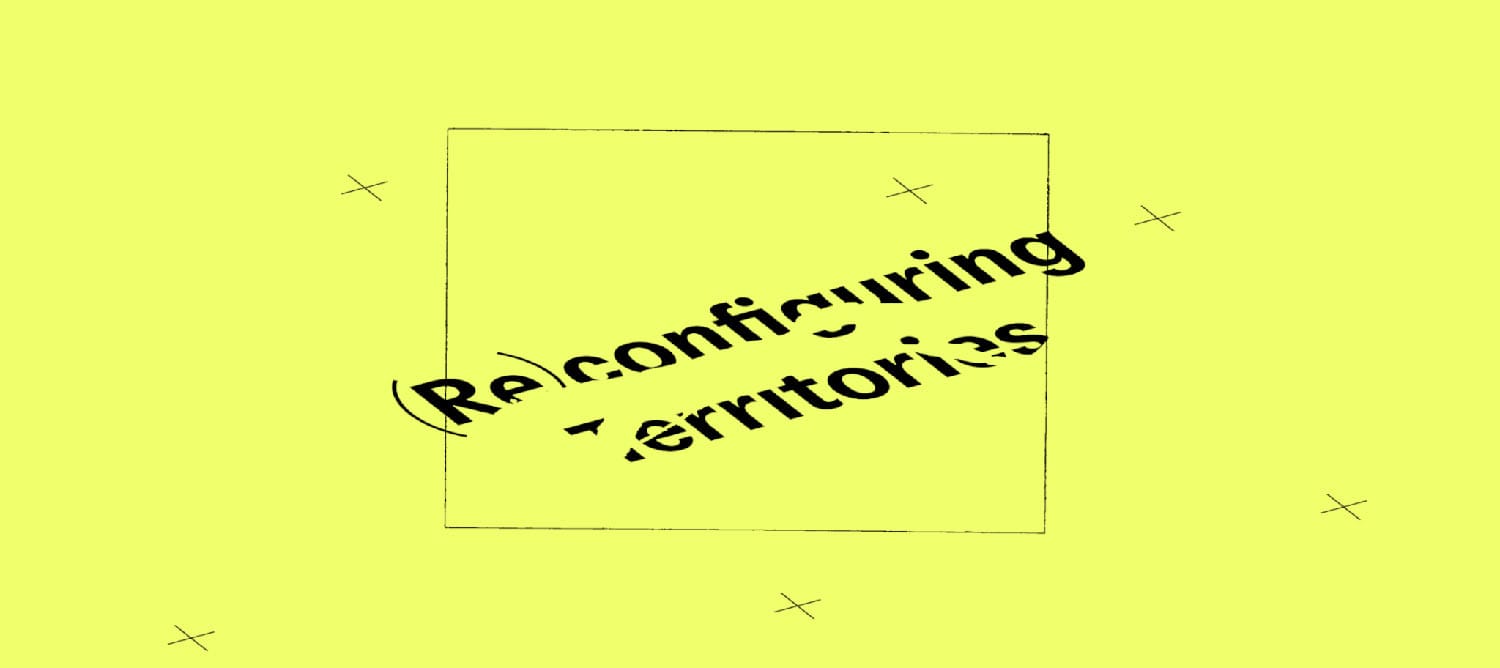 (Re)configuring Territories is a multidisciplinary research programme that brings together practitioners who reflect on questions of space in their work. The programme includes topics on activist urban planning, feminist ways of organizing, multidisciplinary dialogue and ecological thinking, situating these discussions in the context of the Baltic Sea Region.
The programme is situated within the Narva Art Residency, in the Estonian city of Narva at the Estonia–Russia border, the eastern external border of the EU. The joint organizers of the programme are the Narva Art Residency, the Helsinki-based Trojan Horse initiative, and the Finnish Institute in Estonia.
(250)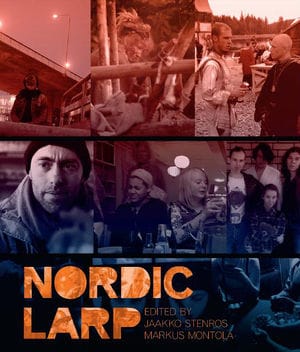 Nordic Larp published in 2010, edited by Jaakko Stenros and Markus Montola, is a book documenting several Nordic style larps.
(251)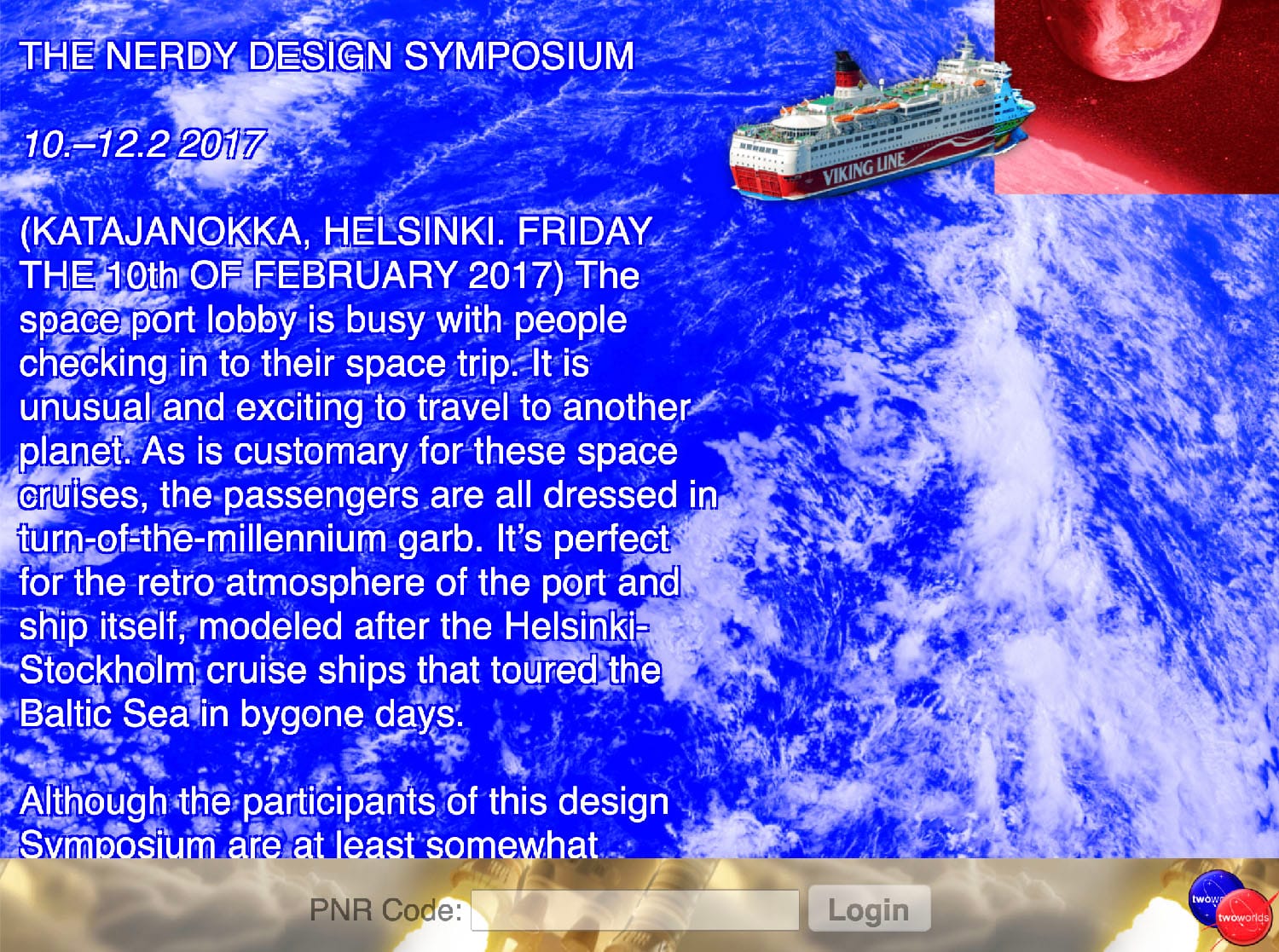 Trojan Horse describes the symposium like this:
"The space port lobby is busy with people checking in to their space trip. It is unusual and exciting to travel to another planet. As is customary for these space cruises, the passengers are all dressed in turn-of-the-millennium garb. It's perfect for the retro atmosphere of the port and ship itself, modeled after the Helsinki-Stockholm cruise ships that toured the Baltic Sea in bygone days.
Although the participants of this design Symposium are at least somewhat familiar with each others work, on personal level they do not know each so well. Participants get their keycards and wonder with whom they have to share their cabin. Sasha gives a speech about the importance of design for the civilization in the planet A…
The Nerdy Design Symposium is a live action roleplay about the future, fiction, utopian and dystopian design thinking, argumentation skills and interplanetary friendships."
(252)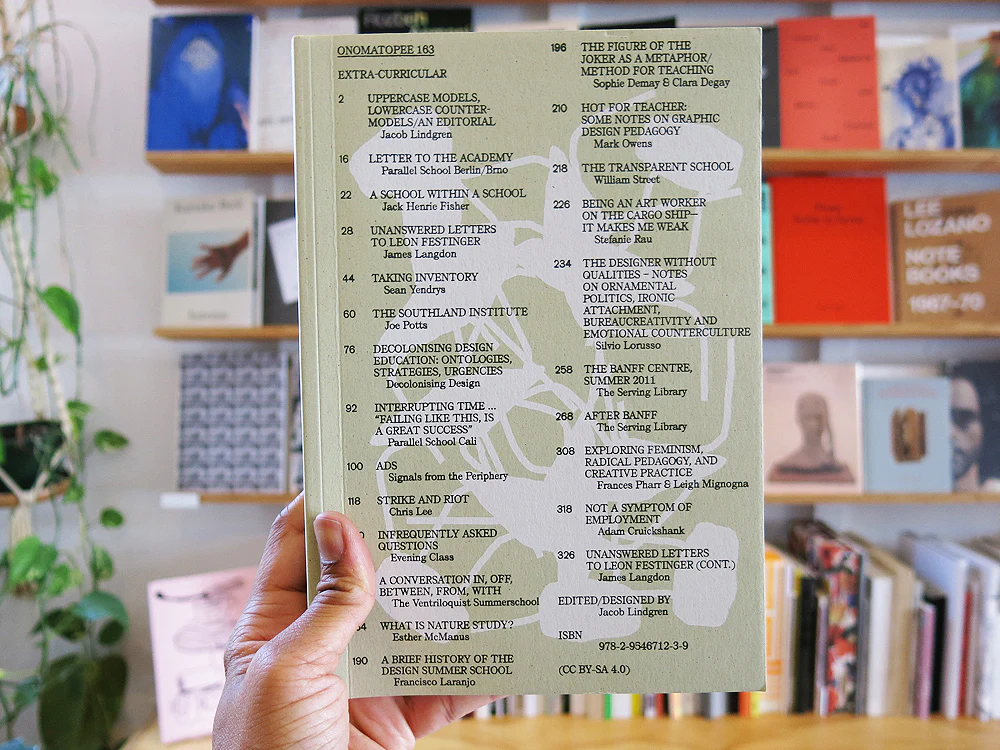 The book Extra Curricular is a reader of texts on and around the topic of self-organised learning, curriculum, experiments, and alternatives in graphic design education, adding many more examples to the list of alternative educational approaches:
(253)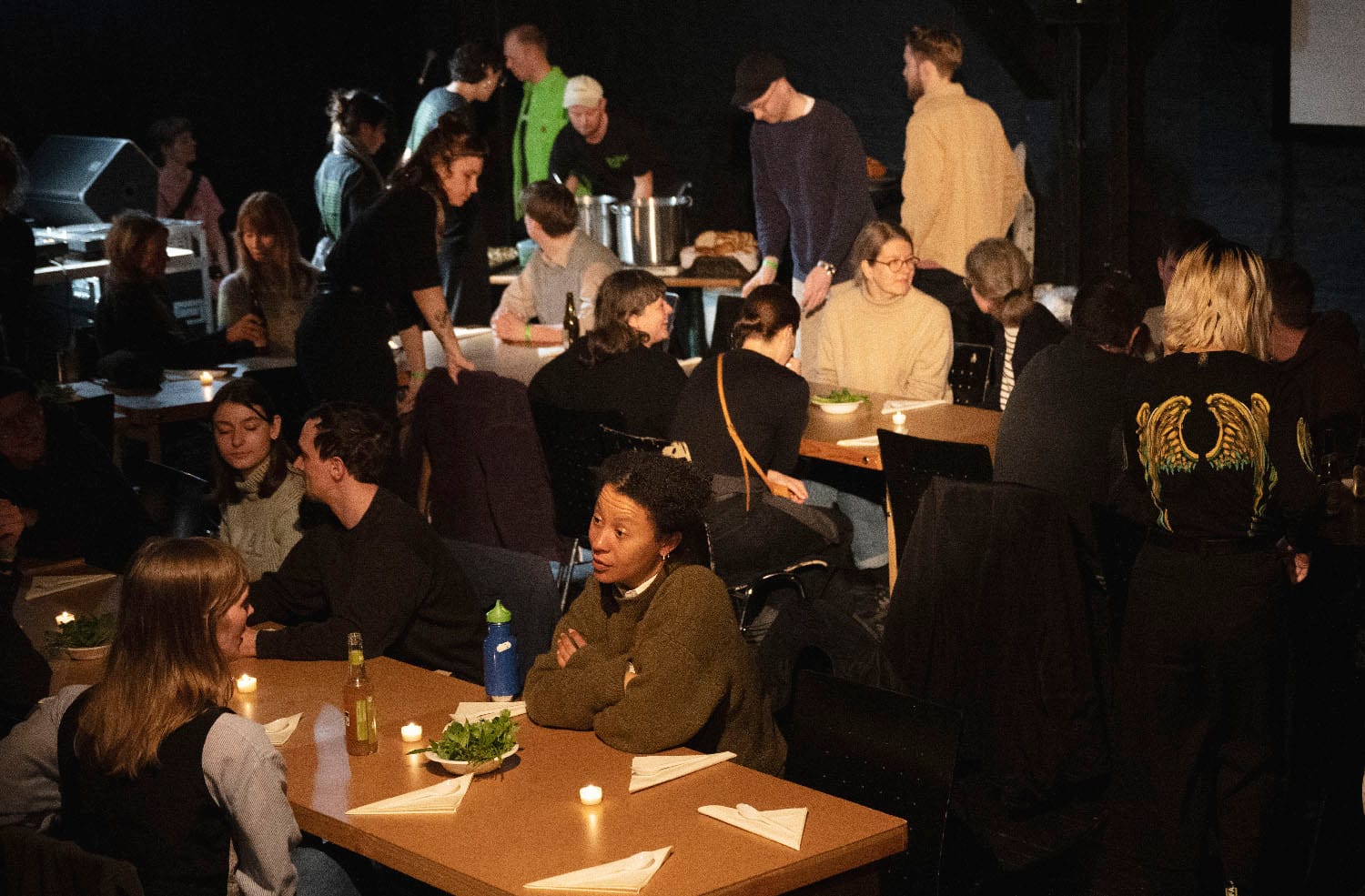 Snapshot from the communal dinner after Tommi's talk/LARP
(254)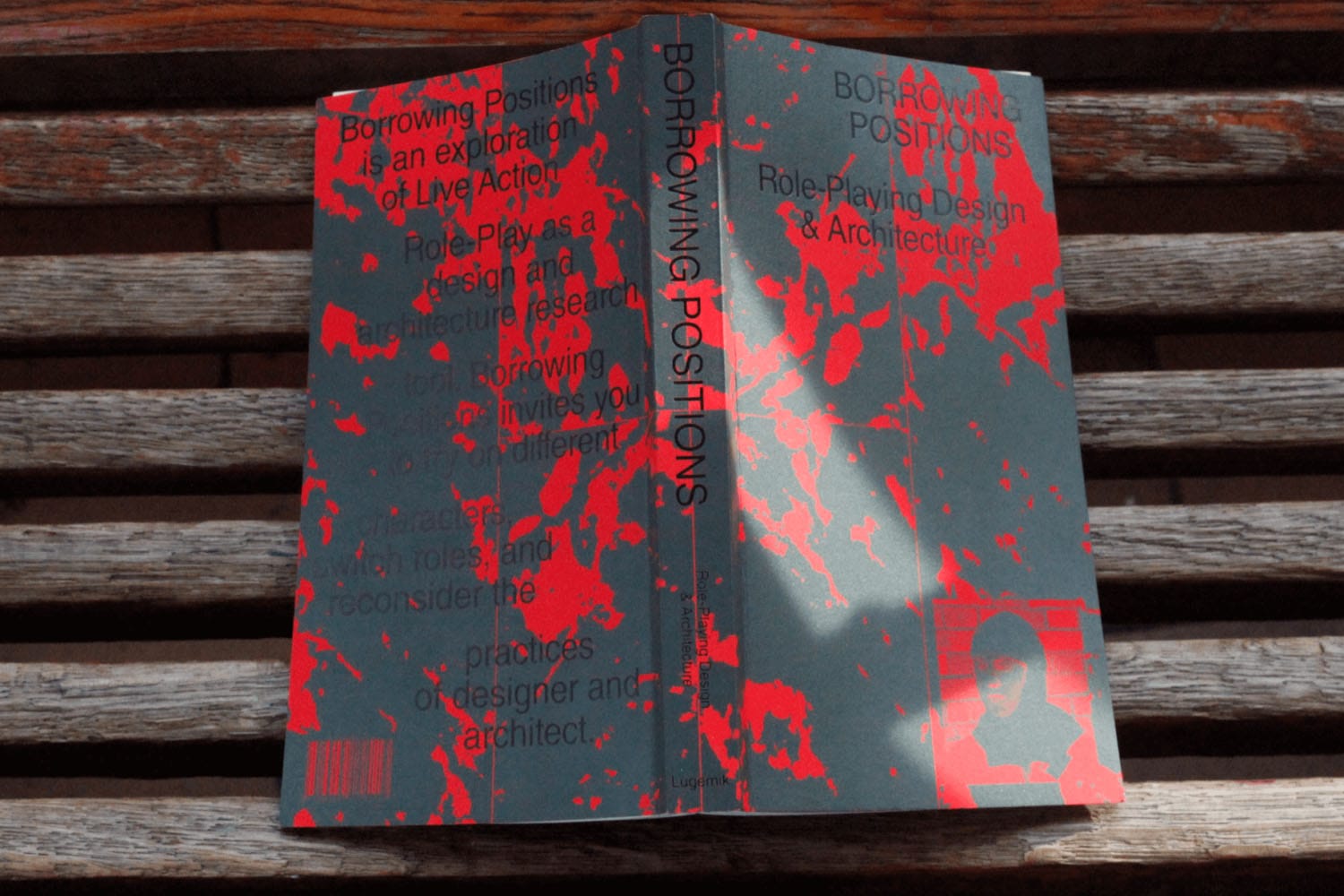 Borrowing Postions is a speculative book which reflects on the design- and architecture-centred LARPs (Live Action Role-Plays) organized by the Trojan Horse collective
(255)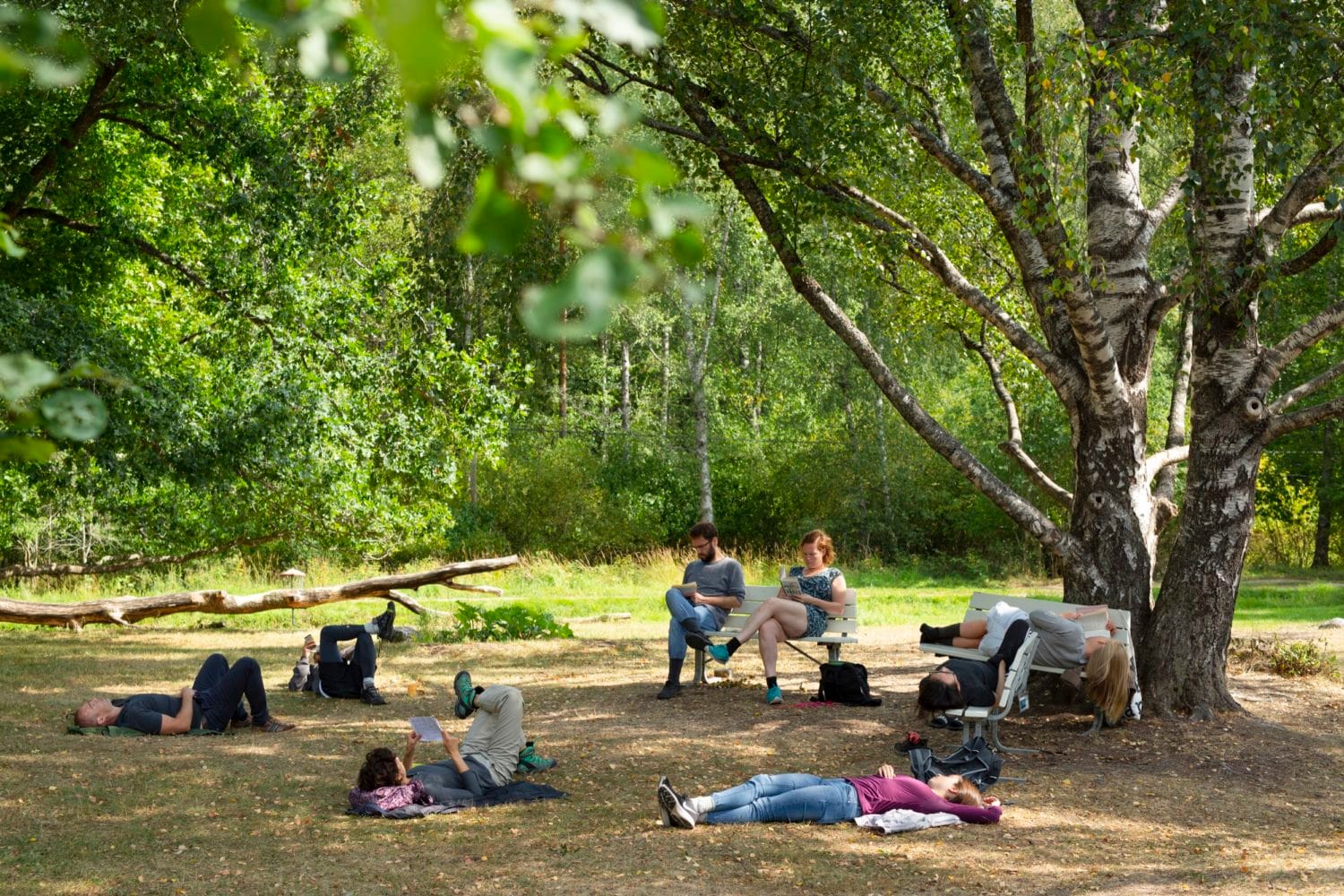 Summer school vibes. Image from Trojan Horse website
(256)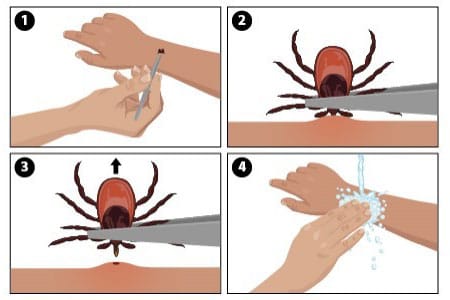 Removing a tick is fairly easy if you have the right tools.
(257)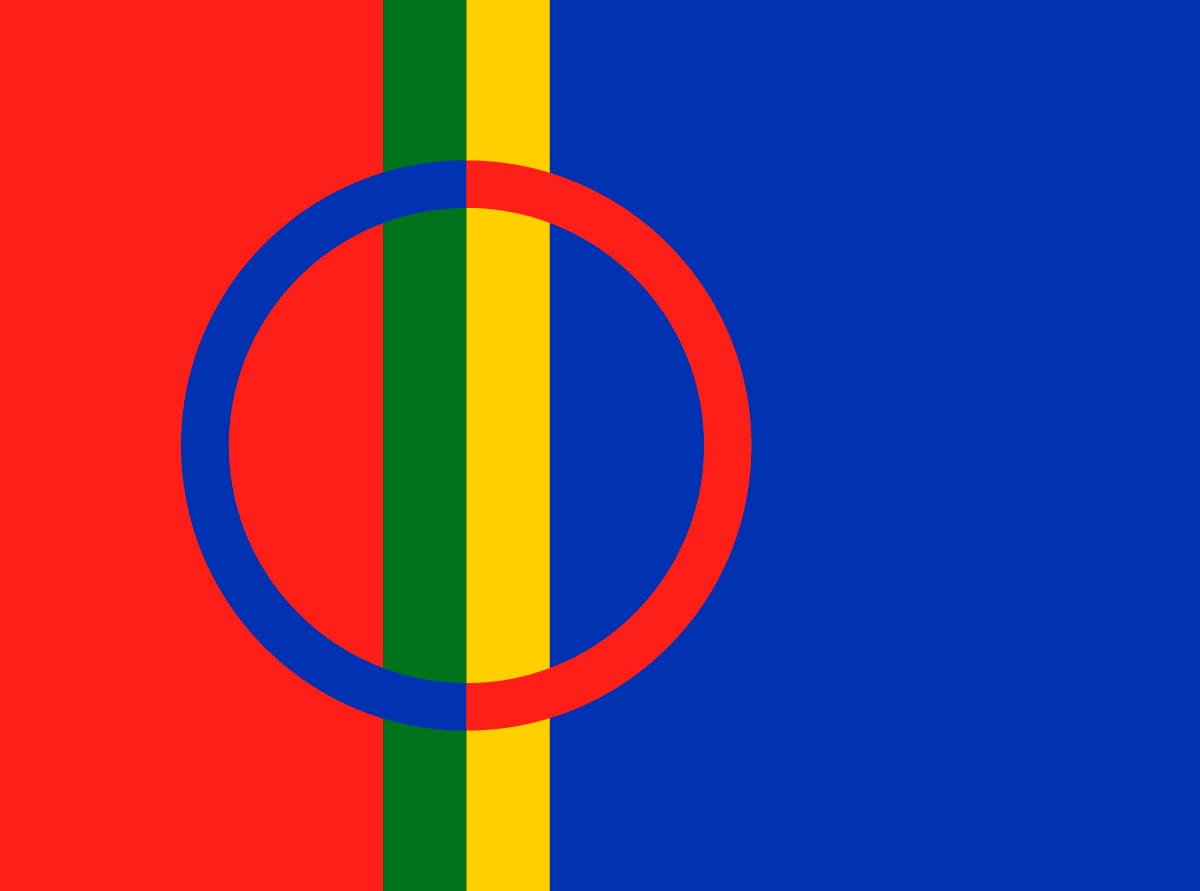 The official flag of Sápmi and the Sámi people, one of the indigenous people groups of the Nordic countries and the Kola Peninsula of the Russian Federation. The flag was designed by Astrid Båhl in 1986.
(258)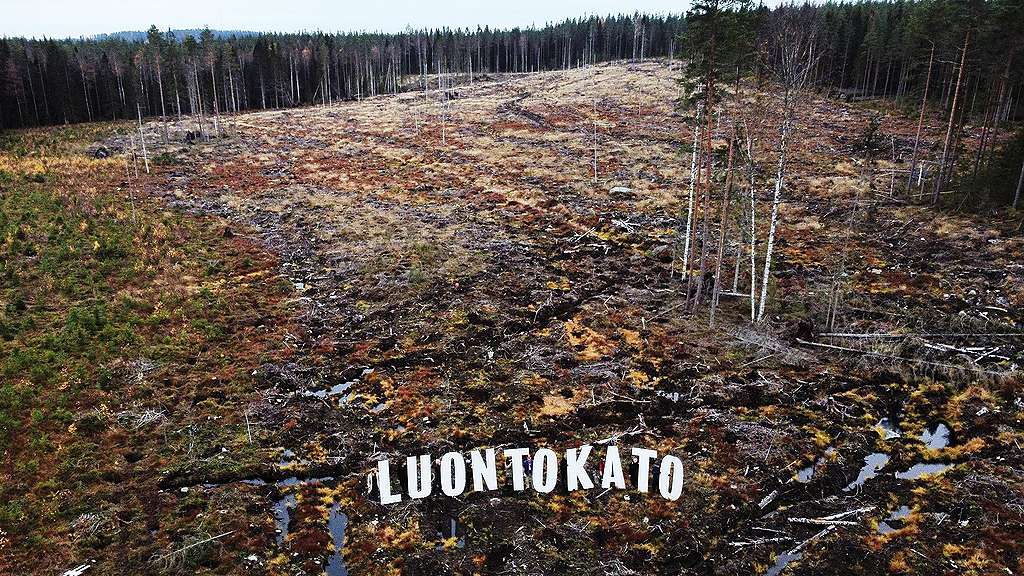 Products of Nordic forest destruction end up on EU supermarket shelves. Photo credit: Greenpeace
Learning To LARP: The Participatory Practice Of Trojan Horse
Interview with Tommi Vasko
Speaker at chapter 3: Community
April 2023
Words by Bethany Rigby
---
Following their closing talk of Chapter 3, we reconnected with Tommi Vasko and the Trojan Horse team to reflect on how the collective structures itself and their live-action role-play events.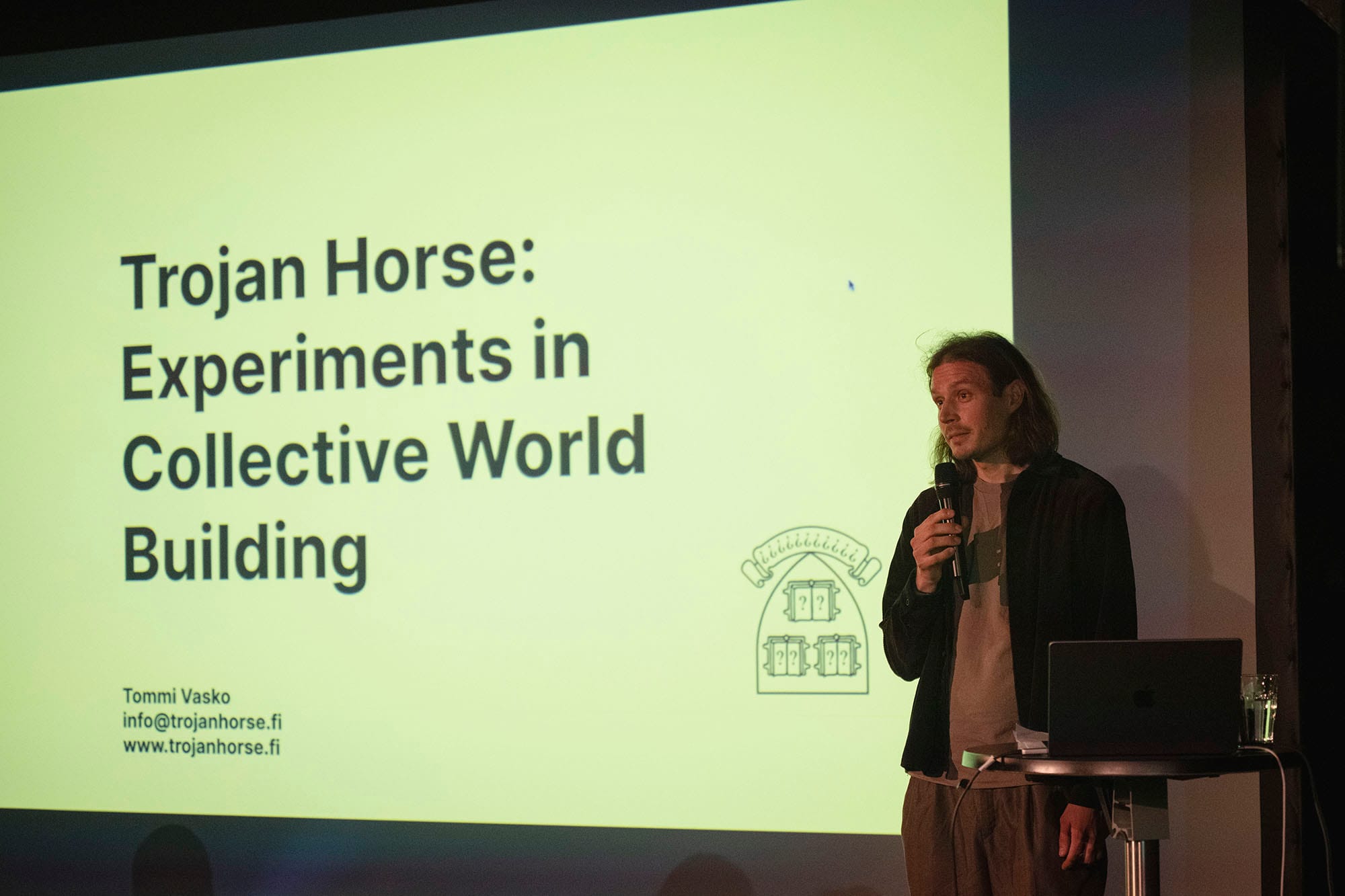 When you collaborate together or organise events; how do you structure yourselves as a collective and work as a team – do you always take on the same roles?
Our collaboration is a combination of structure and spontaneity. Trojan Horse is officially an association so roles such as a chairperson and treasurer must be assigned every year in the association's annual meeting. The Trojan Horse Board usually meets every month and makes decisions about new projects and directions we would like to go towards.
In practice the collaboration is project based. Each project has a working group which is usually defined when the project is formed. Projects have very different time scales and cycles, as well as different levels of funding. Sometimes we are asked to take part in an event or host a workshop with short notice. In these situations we try to switch roles as much as possible. Other times it might take a while to develop the project and if we are lucky, it could last for longer, such as the (Re)configuring Territories research project we organised and curated for four years. Often there is a lot of work and uncertainty before a project becomes something or gets funding, but the working group has to be defined in the grant applications. Of course, even if we work hard on something it does not always mean that the project gets support and becomes real. Especially in research projects that involve working with communities, predefined working groups can be a problem as it's impossible to know the roles before the collaboration actually happens.
Another important question relates to different personal relationships with Trojan Horse. Some of us are more known members of the collective and these people can be asked to do something personally as Trojan Horse. We try to break this and share the feeling of ownership of Trojan Horse as much as possible, but it's not easy. This is also a question of the level of institutionalisation we want. A more institutionalised collective with detailed and defined rules and operational protocols has the possibility of sharing power and roles more equally, but more intuitive and informally structured collectives have many advantages as well.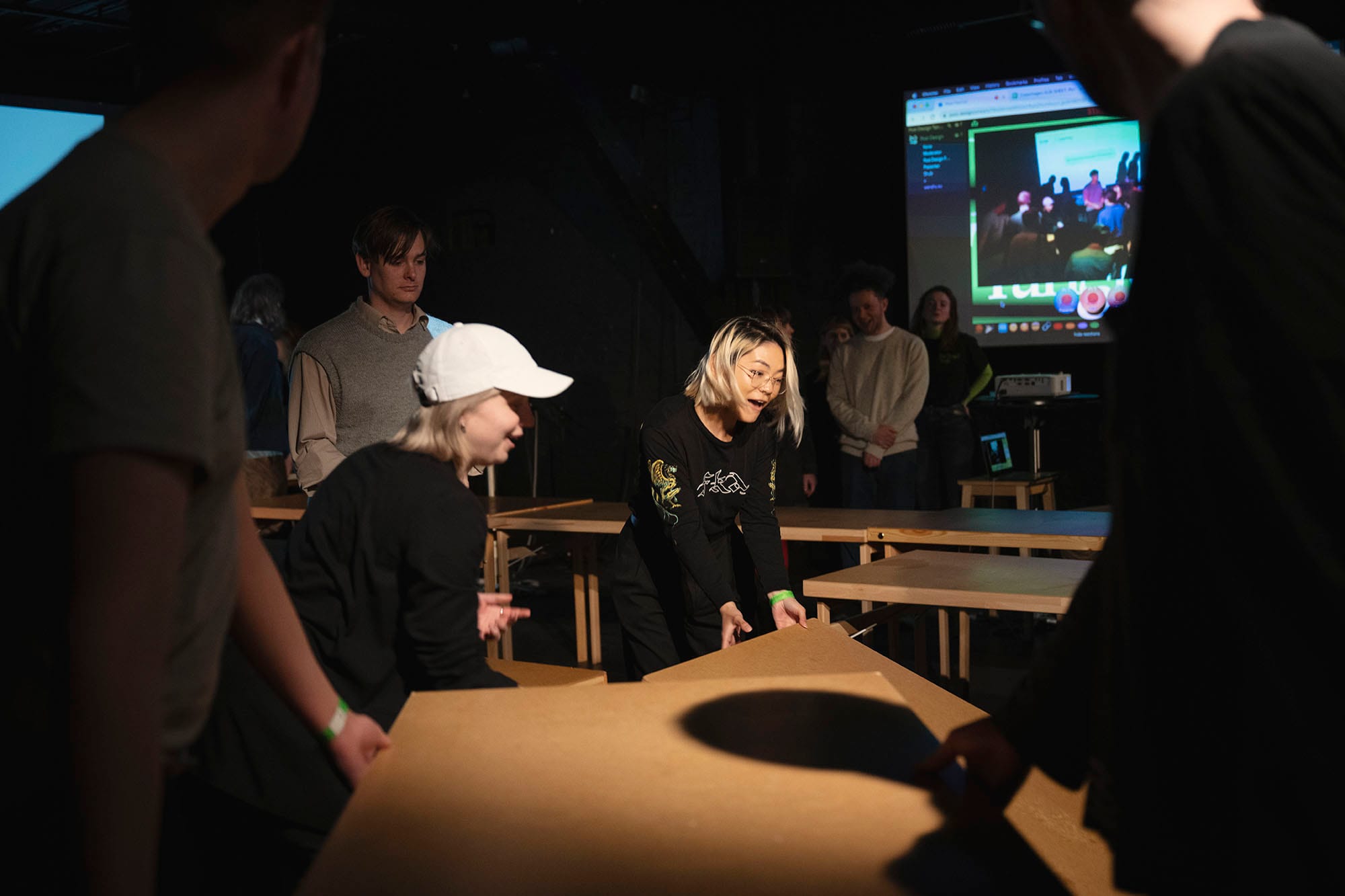 LARPing has a long history in storytelling and building connections, how do you feel your design-led practice compares to more historical or fantastical LARPing communities?
Actually none of us had a background in LARPing. The first LARP we organised was the first LARPing experience for everyone except one participant. We have been, since the beginning, very inspired by many Nordic Larps, and the Nordic Larp book was the main inspiration for the Nerdy Design Symposium. We recently had a chance to participate in a discussion event: The Limits of Our World: LARP and Design at ArkDes museum in Stockholm curated by James Taylor Foster. In the event we discussed with Sagalinn Tangen and Leon Krosness, among others who have a long history in the LARP scene. It was lovely to realise how much we shared.
Of course there are many LARPing scenes. There are more experimental and arty as well as more commercial larps. I don't know if there has ever been a bigger commercial, historical or fantastical design LARP?
You highlighted the intimacy that is generated by being physically together for your events; did this translate in a URL/IRL hybrid residency during the pandemic? How did online zoom LARPing work, especially when being online can feel, to some extent, like we are already playing a character?
This is perhaps more a question to the people who have participated in our events remotely!
But we of course did think a lot about translating our practice to online environments during the pandemic. It's not nice to only stare at the screen. Concentrating on sound instead of image can be a very powerful way of being together. Also, if there is a reason and interest to get to know someone, instant messaging, and sending letters can be very intimate and create long lasting relationships.
Online LARPing can happen on different platforms and take different forms. Writing a document collectively can be a LARP, as can meeting in Zoom or a chat in a messenger app like Whatsapp or Signal. And there are many ways to make simple games to play online collectively.
In many social media platforms the process of developing a profile is indeed very close to LARPing. Any act or decision can be seen as character building and designers are thought to do this in a more systematic and strategic way so everything easily becomes fake and constructed.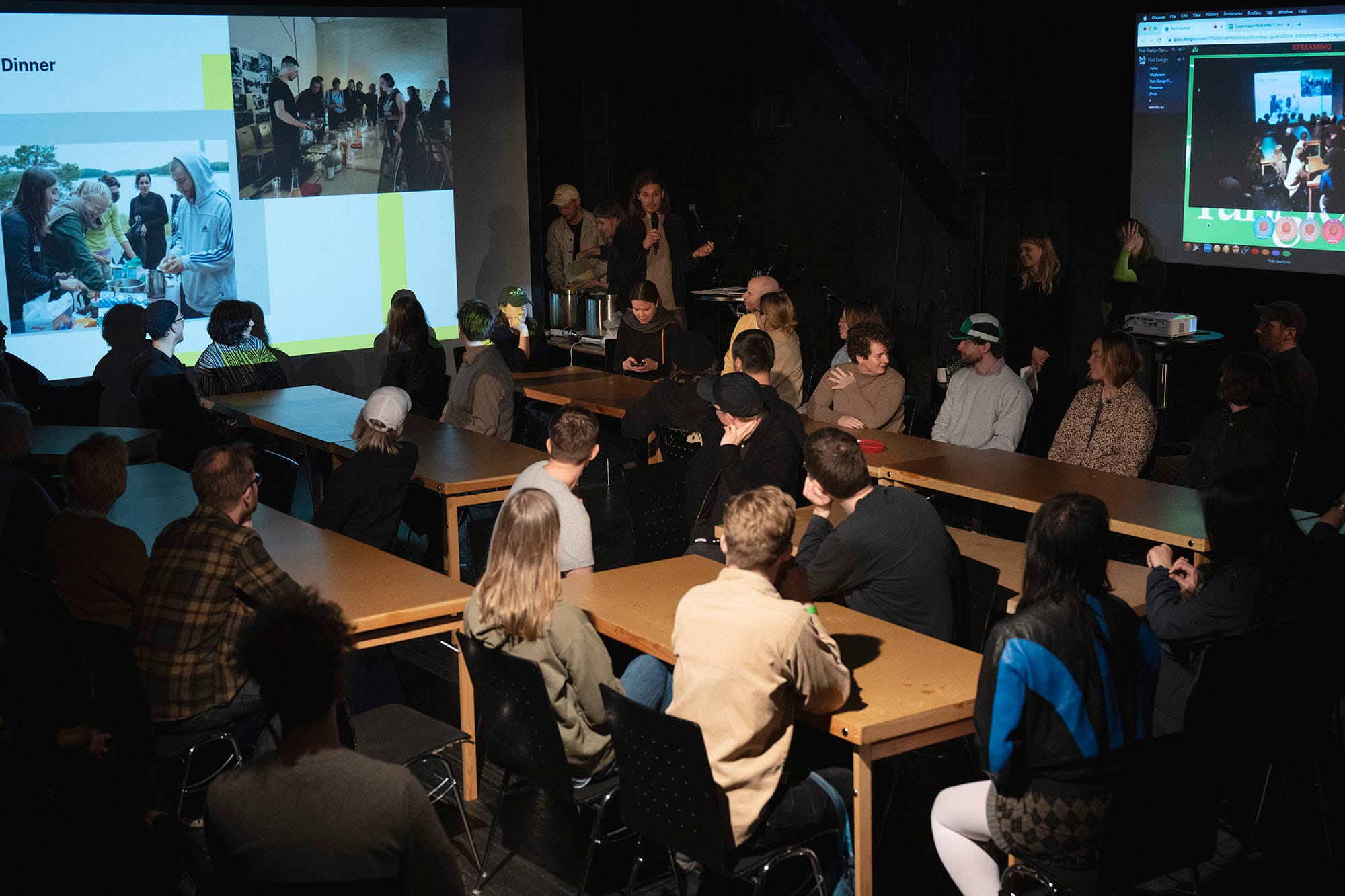 You mentioned that Trojan Horse intends to captivate otherwise disenchanted students through unconventional design practices, which they could go on to spread when they return to their home institutions. In his talk Bijan asked "How does your education inform your community today?" How would you answer this question, and did Trojan Horse stem from your own dissatisfaction with design education?
Absolutely! We felt that our education could not deal with topics we found important and urgent, such as the climate crisis, emerging technologies, multidisciplinarity practices and feminist educational methods. Most importantly, we felt that our education did not teach us the things we need outside the more commercial practices. We wanted Trojan Horse to be a platform for what we were lacking.
It's so valuable to experience different educational approaches. First, I'd gone through quite a practical and institutional BA education in Finland, then a super open, institutionally informal and research oriented education in the Netherlands, and lastly, a community engaging and caring post master education in Belgium. Each of these has had different kinds of pedagogical approaches and also very different kinds of problems from the perspective of a student.
It's also very important to be able to change between different roles. To be a teacher and share knowledge and plan how to facilitate education in practice one moment, a student or participant in another, and in another take care of catering and cleaning. We too easily get stuck with one role and forget to play with the others.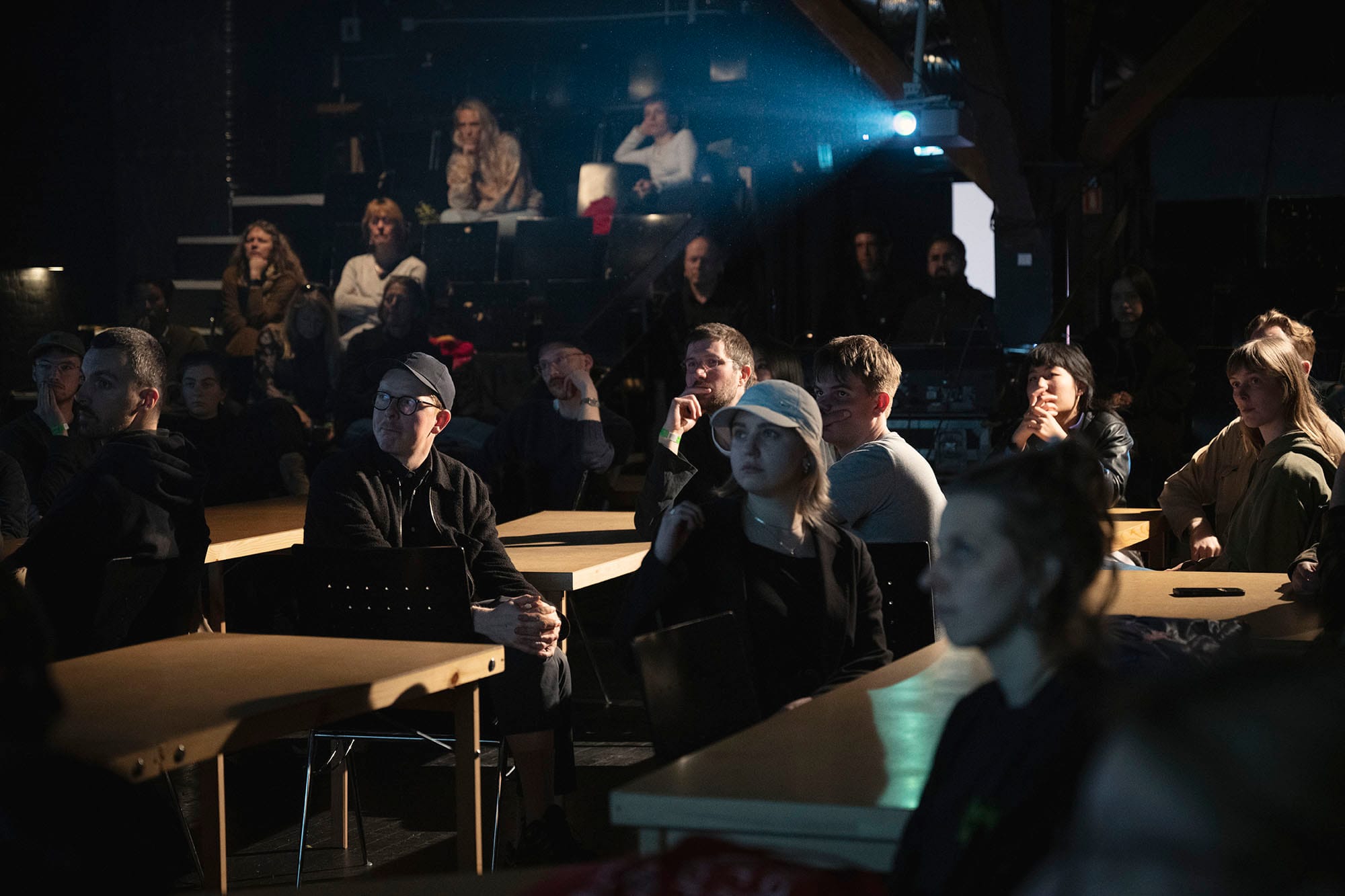 In response to an audience question in Copenhagen you spoke of how it can be difficult to document work and outcomes of role playing sessions – what was the process of putting together your book Borrowing Positions?
LARPs happen collectively for an insider audience so documenting must also happen from within the playing collective. One way is to write the documentation into the story so it's something that one of the characters does as part of the play. Another way would be to draw and recreate images from memory after the game, or have a reason to have cameras taking photos in the game world.
We did not actually think the book would document and tell what happened in the LARPs. The book was more a chance to elaborate on our thoughts about LARPing and ask other people to share their experiences, their doubts and their practices that in one way or another relate to LARPing. And of course we wanted to include a lot of visual material from the LARPs – backstories, props, character sheets etc.
Organising LARPs includes a lot of facilitation, maintenance and communication. We write open calls and invitations, letters for the players that tell what will happen and how one can prepare, walking exercises, menus etc. We thought that including a lot of this in the book could give the reader the feeling of being an insider within the play.
Wang and Söderström asked the Tangle: "When was the last time you hugged a tree?" Is a relationship with nature important to you and how do you connect to communities beyond humans?
I think it's necessary to become aware of the many kinds of relationships and dependencies our human lives are entangled with. The process of becoming aware of how colonialism, patriarchy and extractivism shape our world – from infrastructures and systems to worldviews and languages – decenters not only the universal rational heterosexual white male, but the general idea of sovereign individual human beings. This process is not often explicitly in the centre of our events and projects, but very much in the background.
We organise our summer school on a small island in the Finnish archipelago and try to recognise many kinds of maintenance and support labour as important parts of the knowledge sharing process. We look for places where we are not sheltered from the weather. For example a thunder storm or heavy rain during the night might change our energy plans for the following day. The island also has an increasing number of ticks every year so a daily tick search is an important ritual. Sometimes we have a feeling that the life we temporarily share on the island is detached from "real life" and the everyday problems in the city, but this hierarchy of realities is something we feel an urgency to deconstruct and understand better.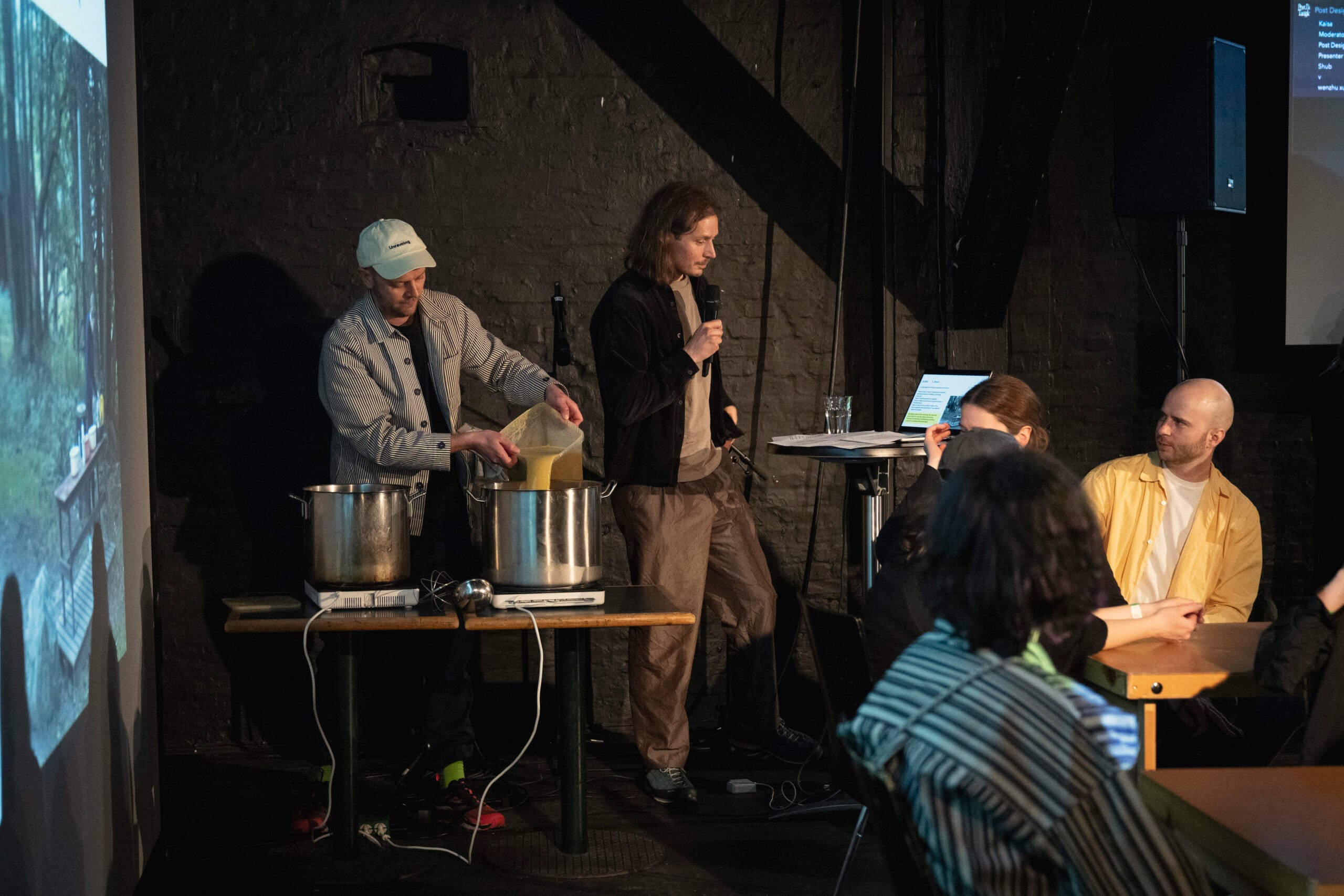 Both Maya and Maša spoke of communities within their physical neighbourhood; is there anything happening in your local neighbourhoods that you'd like to shout about? (this could be community events, design projects…etc)
Finland just got a new conservative right wing government so there are many projects coming up against the policies aiming to cut migration and the amount of asylum seekers, the rights of workers and the unemployed and quick transition to sustainable energy, among many other things. Other very urgent social and political projects deal with the rights of the Sami people in Finland and clear cutting of old forests for example.
Kollektiivi is a Helsinki based collective that organises workshops about visual communication design for community and a more just society. Myös is a caring DIY collective that organises parties facilitating workshops. Ikkunajulkaisu Eurantiellä is a nice experimental publishing platform in Helsinki that uses a street level window to share texts and text-like works with the public. One of our board members, Arlene, is organising a film club and some other really lovely projects in Joutsa.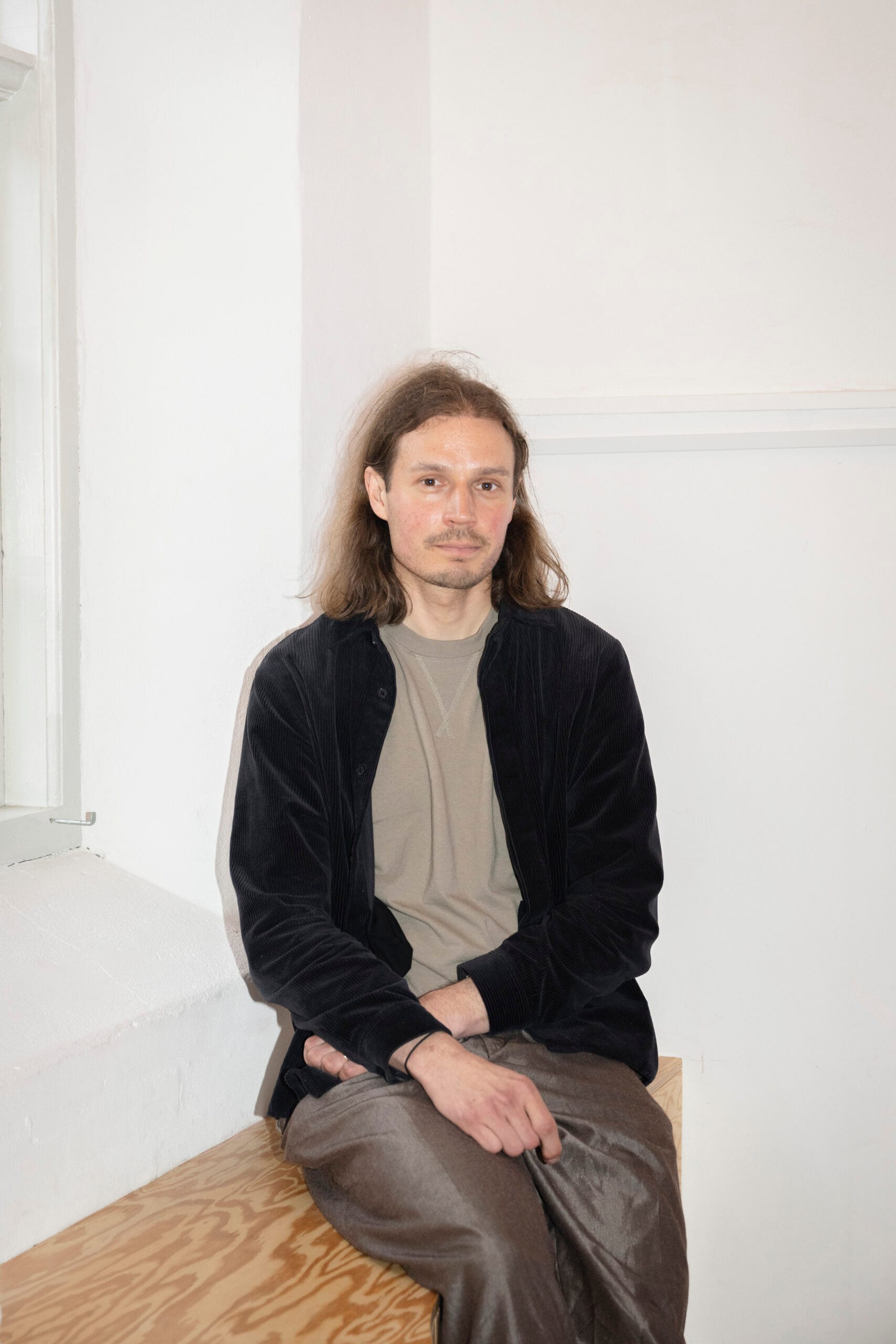 Back to grid