(73)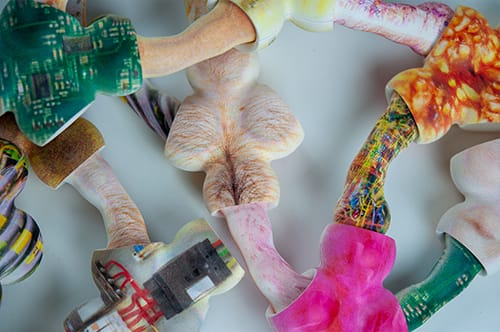 Image from the The Gendered Cable Manifesto project.
(90)
The term exoticism describes a cultural phenomenon that projects Western fantasies about profound cultural differences. It adopts a cultural perspective that is firmly entrenched in the conventions and belief systems of Western civilization and therefore constructs the East as the archetypical location of otherness. Read more.
(74)
The Cathair Press website warns visitors that their publications are not suitable for readers with cat allergies.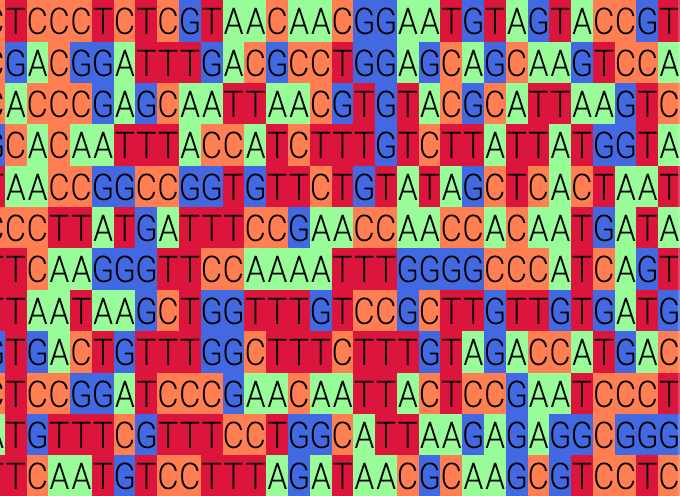 (76)
Bebe Books queers spaces across many countries by organising and curating LGBTQ+ friendly events and supporting promising artists and collectives. Bebe's mission is to build a safe space where they  harmonize pleasure, arts, and education. Besides their curatorial practice, they travel with their fanzine collection to connect, communicate, and unite with other people (image from the Bebe Books instagram)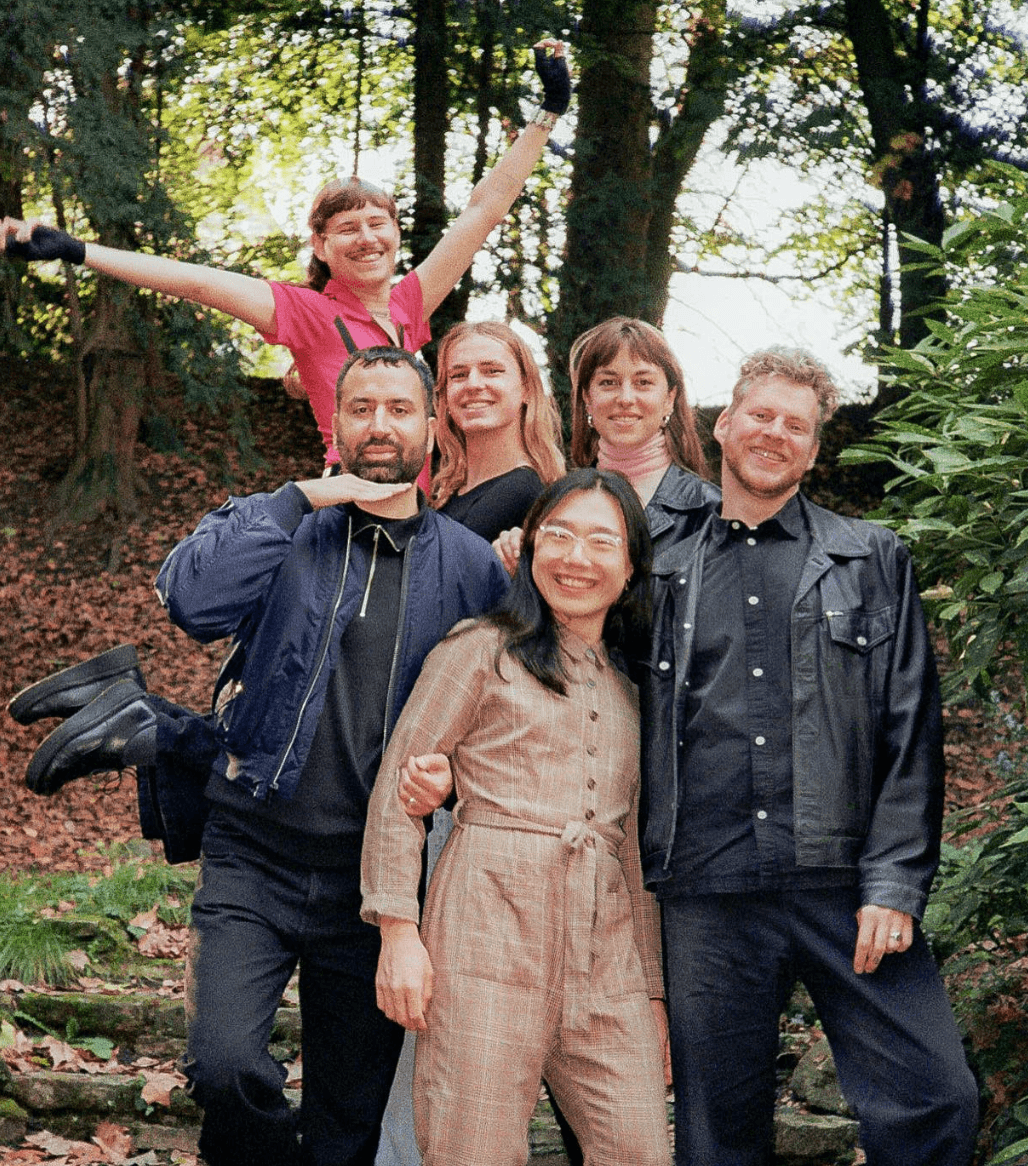 (77)
The story-telling eel-orgy: Writing as an aquatic intercourse workshop took place at the W139 in Amsterdam (image from Noam's website)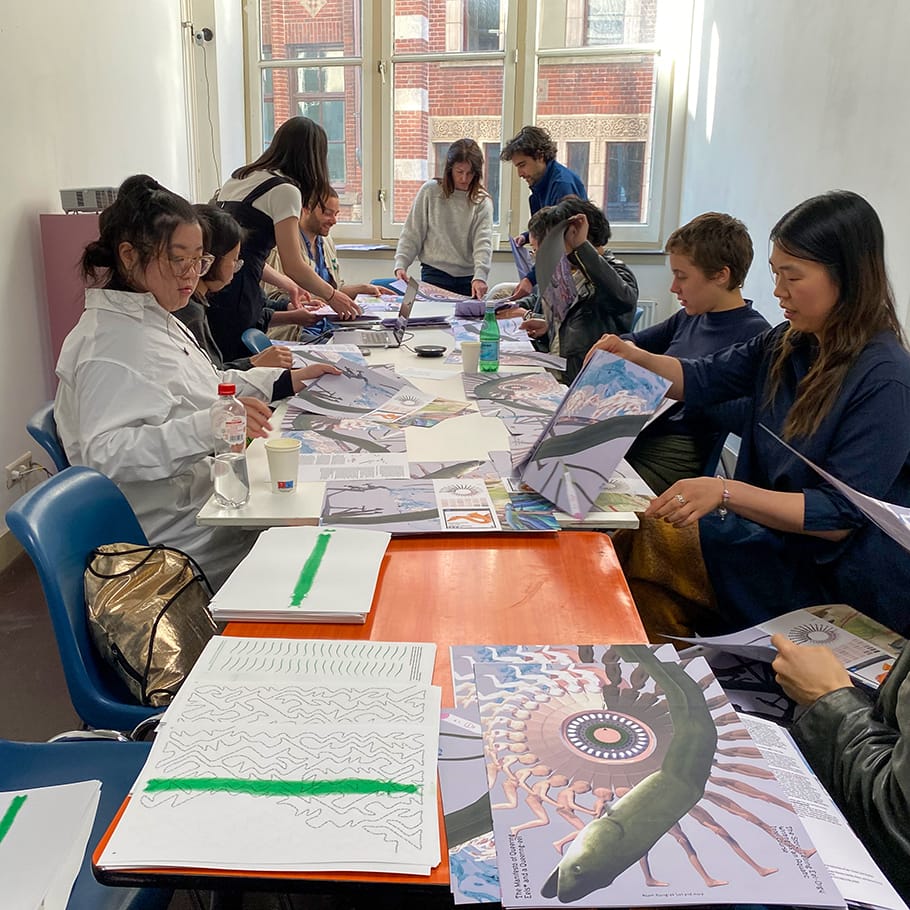 (78)
The Eelzine!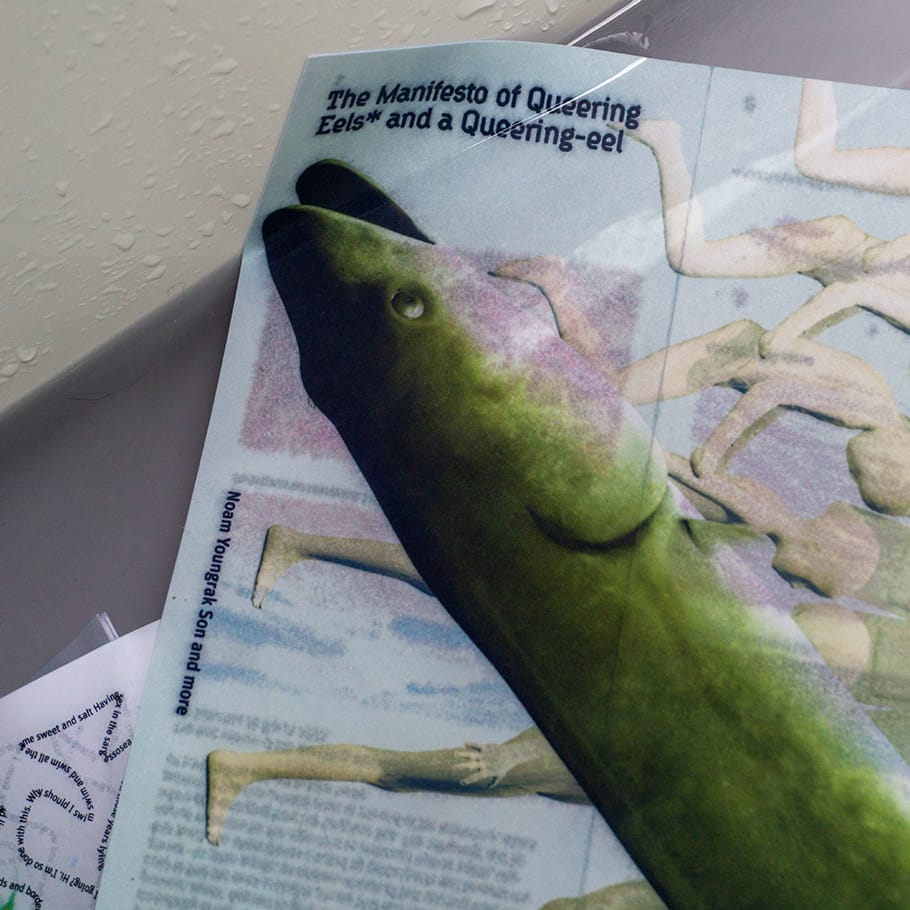 (79)
Image of Queerlets courtesy of Noams website.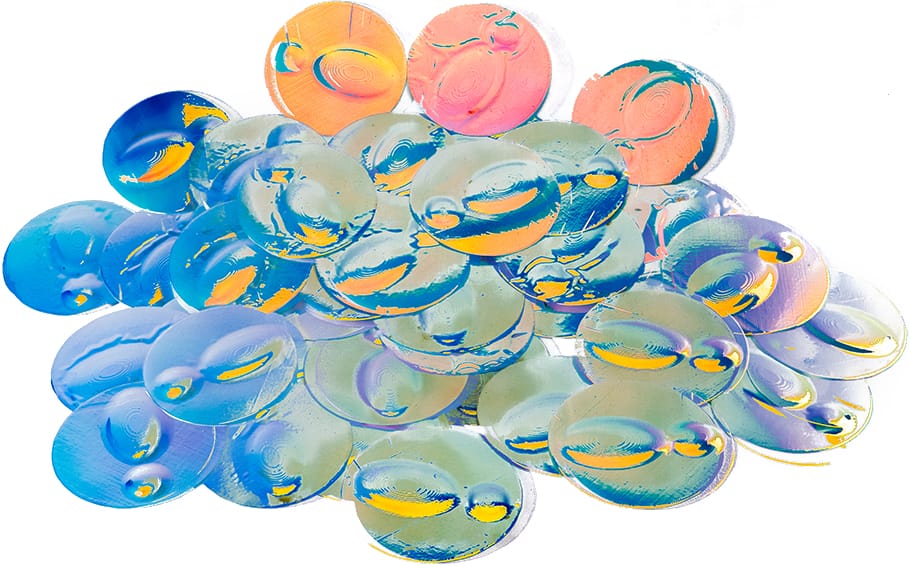 (91)
During their Level 1 dutch: Iran, Syria, Hong Kong were most common, and more recently in during level 2 the class was over 50% Ukrainian.
(92)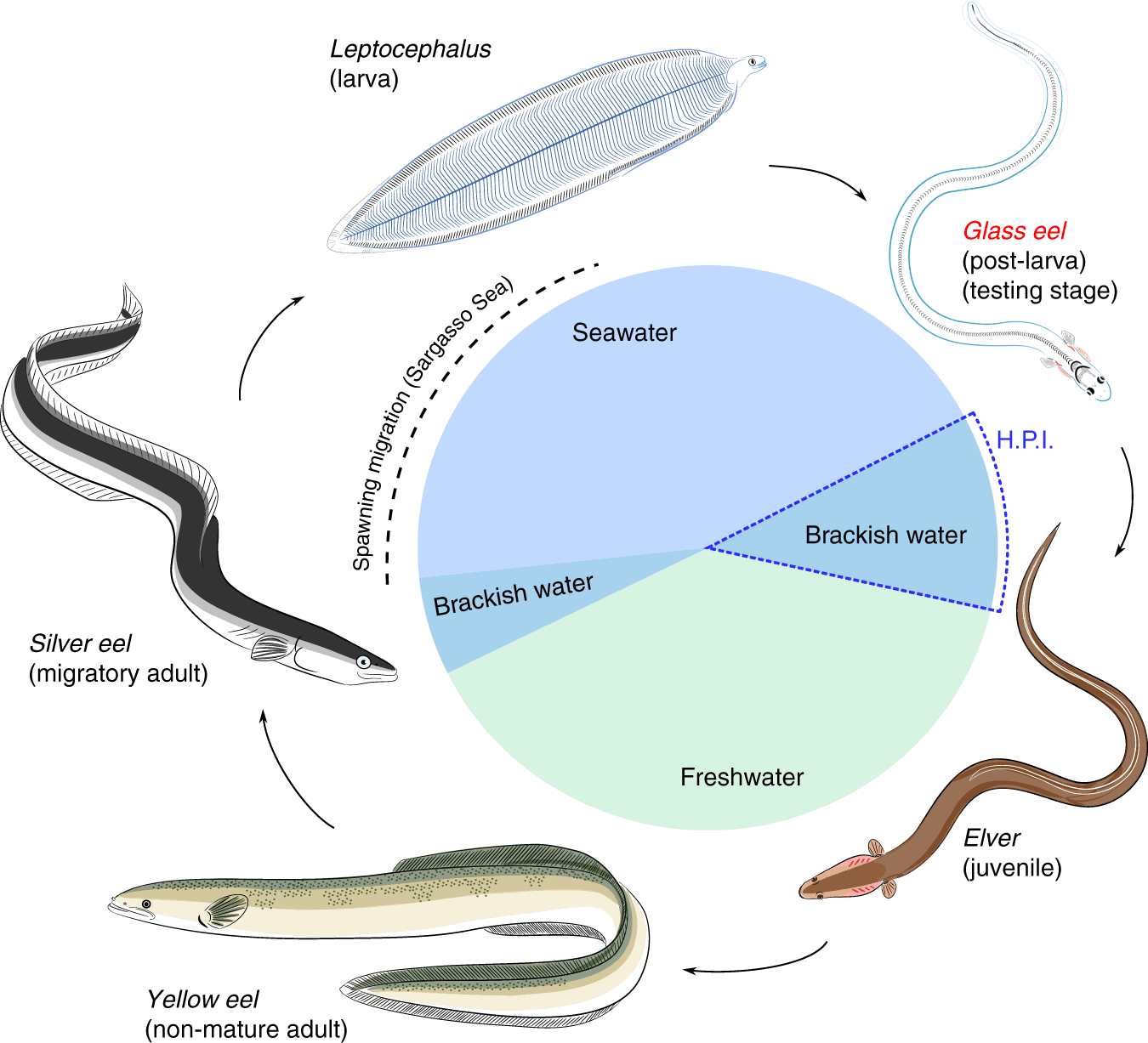 The image comes from this article on the platform Communications Biology, an open access journal from Nature Portfolio.
(93)
"An infectious disease occasionally promotes certain ways of intimacy. For instance, health officials from New York and British Columbia suggested the use of glory holes as part of measures on dating and sex during the coronavirus pandemic to prevent face-to-face contact. Queerness can arise as an unforeseen side effect of the measures against the disease. We can further this by misusing the language of public hygiene as symbols of kink, a face mask as a ball gag, temporary floor marking tapes as bondage tapes, a PCR nose swab as a dilator. Online space, where fake news and memes flourish, is indeed an effective ground for these deliberate misunderstandings to propagate", Noam writes about the COVID-19 Kink Zine on their website, from which the image is also taken.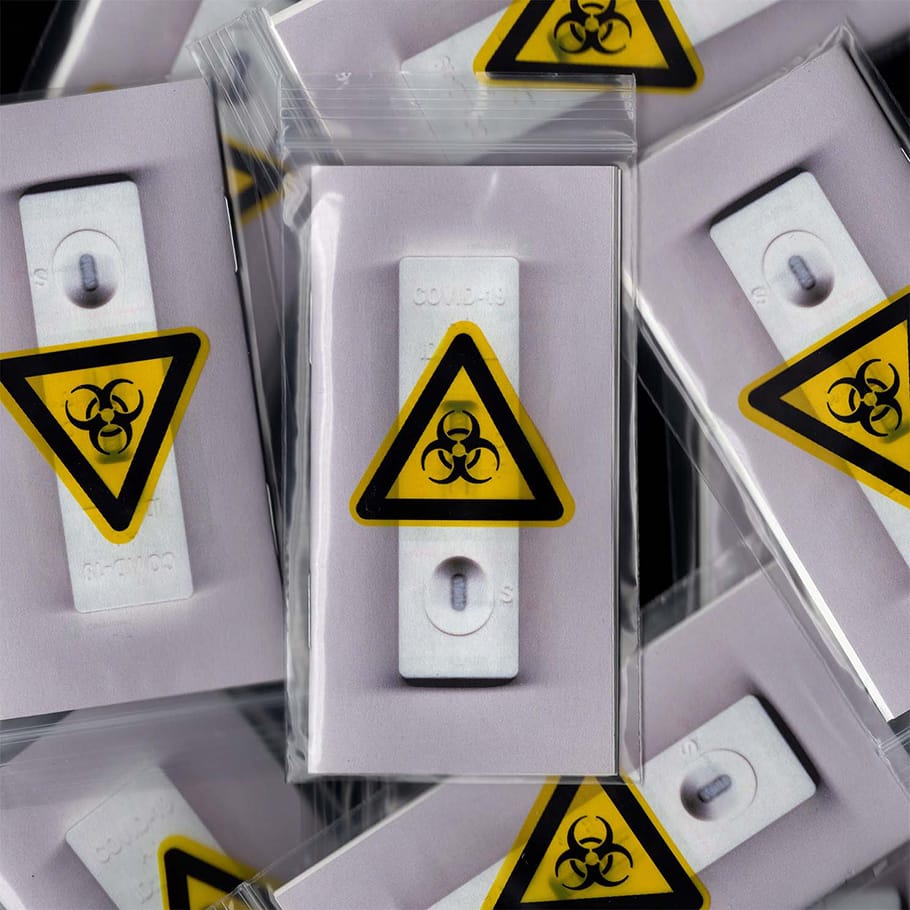 Noam Youngrak Son: Going domestic, doing together
Talk
Chapter 2: Self
September 23rd 2022
---
Noam often physically inserts themselves in their work in a simultaneously personal and performative manner. Based in Ghent, praciticing communication design and deviant, queer publishing, they attempt to convey the stories of marginalized bodies which often include that of themselves into designed forms that do not conform to the cis-hetero-normative and colonial power structure. They inscribe myths for the underrepresented in various mediums, from books to public workshops to 3D printed sex toys. Noam's talk at the Tangle was centered around domesticity as a method to resist the temptation for scale and spectacle and instead attempt to distribute the authority of a designer so that they're no longer a singular and divine creator but a social being entangled in collective creative processes.

"How and why is entangled with who we are"- Noam brings this one step further, and first acknowledges the where we are, and what it means to be here. As a non-EU citizen in Design education, they were situated in Eindhoven, and now in Ghent, where they notice that compulsory language lesson attendees indicate the global localities of crises and migration.
Paralleling this to the often extractive inclination of university institutions to exoticise a student cohort in the pursuit of profit for consumption for middle class audience; Noam highlights that often, the personal is the political.
From within this locality, Cathair Press emerges. A publication house (including bonus fragment cat genome) founded within the bounds of Youngrak Son's home that benefits from the stability and sustainability of a domestic practice that enables the production of short run zines. Youngrak Son guides us through projects that blur the lines between a domestic and artistic practice; from getting married to getting covid, from high-res printing to happy accidents (virus digital print vs Eel riso printing).
Broaching the topic of imaginative affordability, Youngrak Son discusses using local printing presses for Instabul book fairs, capitalising on free labour for book binding and distribution by hosting publishing workshops, and a price-on-request format for their zines depending on their personal capacity to produce copies.
Evident in their considered practice is Youngraks Son's innate agility to continuously evolve and migrate their focus with purpose, often moving far from initial starting points to respond to the logistical necessities of each instance of production. This agility is mobilised to work around bureaucracy, around graffiti, around normative narratives, across scales and locations, through institutions and beyond assumptions.
Noam Youngrak Son gave a talk on September 23rd 2022, for the Symposium day of the Post Design Tangle, Chapter 2, which had the theme Self. Chapter 2 of the Post Design Tangle took place at Grafill in Oslo, Norway.

During Noam's talk a few additional footnotes and references came up from the crowd in Oslo and online: Bebe Books, the story-telling eel-orgy workshop and the adjoining publication published on Cathair Press, the Queerlet (the non-binary toilet symbol project) and the Z33 institution in Hasselt.
Back to grid