Nature and Nurture: Caring For The Self
Interview with Sophie Douala
Speaker at chapter 2: Self
September 2022
Words by Bethany Rigby
---
After giving the closing talk at the second chapter of the Post Design Tangle in Oslo in September 2022, we checked back in with Sophie Douala to hear more about her reflexive approach to her practice and how (and if) she separates herself from her work.

You often referred to 'planting seeds' as a metaphor for new ideas and emerging projects. What is your process for nurturing those seeds until they are ready to grow into more concrete plans?
I think patience and trust really matters in that process. It might be comparable to a feeling like "love" that needs time and care to grow. If you love something / someone, you have to understand that you won't be able to control all narratives. You can only control your own narrative and your own behaviour. So thinking that "yourself" is the only thing that you can truly control, but somehow through the energy it creates, releases, you are going to influence and inspire a certain behaviour from your surrounding. Nurturing the seeds you plant, is a lot about taking care of yourself and the energy you put into the world.
Your talk for POST was a very personal reflection on your practice, and a wonderful exploration into how, as you put it; your practice is a playground for yourself. The nature of creative practice often means that many of us find it hard to switch off compared to a more '9-5' lifestyle, we imagine with a practice that revolves around the self that this is heightened even more, especially as you also mentioned that you often juggle many projects at once. Do you feel the need to separate yourself from your work at all, and what are your mechanisms – if have any- for giving yourself down time in between projects?
Recently I started to much more celebrate the end of a project, or specific achievements. I would take a day off, and reflect on the journey and experience. I try to also verbalise it to myself and surrounding, how I am proud of this latest achievement. Taking this time is really necessary. When you think about it, no-one is ever gonna offer you time, and its really easy to fall into that production madness. The journey to get to that point of being able to somehow manage my time (as a freelancer) is really special, and is something I worked towards. Now, I want to able able to nurture that, and this require to check on myself regularly, adjust, try new things. I think I always had a hard time with routine & repetition. The process is always to find the right balance and I believe this will be a forever quest.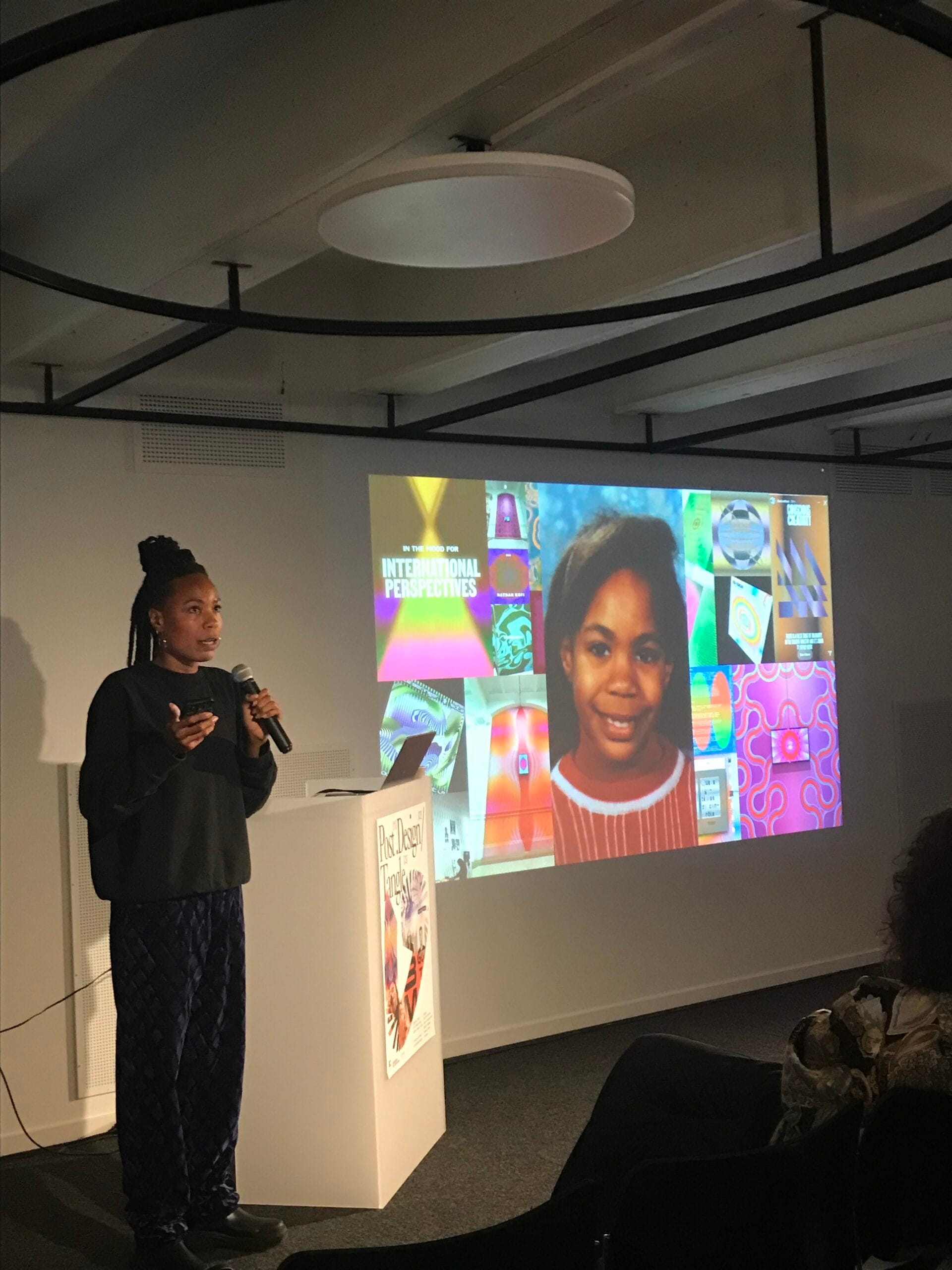 From your time in Oslo, are there any specific moments- perhaps in conversations with other speakers- that really resonated with you or have changed the way you think about your practice?
I don't recall a specific conversation, but in general I loved the fact of being surrounded by creatives. I love to get inspired by someone's journey, process and practice. Especially since I mostly work by myself, I sometimes miss not having co-workers part of the studio. In general the notion of community is something I reflect upon a lot. But also linked to privilege, accessibility, diversity… I felt like it was really special to be able to explore those notions, and see the bonds it created. I think the experience made me generally more curious to experience creatives gathering in my city.
You mentioned that you sometimes present the self as an alter ego, that you have different characters that you use within the worlds you create. Could you give us any examples of these alter-Sophies and when perhaps you choose to switch to them?
I feel like this comes from the quest of getting to know myself, the wish to explore my different sides. Growing up I often felt like a miss-fit thinking about how I liked to dress or the music I was listening to. Sophie has many facets, she is a boss, she is at times very extravert and at times more nonchalant. Sometimes sarcastic & sassy, sometimes shy and discrete. She likes to dress feminine, loose, elegant, sporty, … depending of the mood. She is also confident but vulnerable. I think I was mentioning how sometimes people may take advantage of this side, they see the confidence, and allow themselves to be more rough, thinking it won't affect me, while I am actually extra sensitive. In general, I think about my life as a movie, and being in the centre of it gives imagination to many scenarios.
Many of your projects are for big-name clients, such as the BBC Philharmonic or It's Nice That, and are brilliant in embodying a distinct 'feeling' of the brands concurrent with communicating your own signature visual quality. What is your process for creating graphic designs that originate from the self, from deep within you, whilst also satisfying your client and that are highly successful at communicating directly to their audiences?
Recently a friend told me that my work made him understand the possible bridge between art and design. I have always felt interested by the two worlds; On the design side, you are working through commissions, through a brief, an intention from your client. While through the artistic practice you have more freedom and personal intentions. At an earlier stage of my career, my position on the middle of this blurry line was hard to understand by the more established community. Actually, I think I still hold a niche position, but now that my portfolio has grown, it's easier for people to understand the different influences. At the end of the day, I just do my thing while collaborating with other people and getting influenced by their narratives and ideas as well.
Many of the speakers at this chapter of POST highlight often marginalised voices through powerful and imaginative storytelling, as you did with your printed project "In Memory Of The Present". This book was intimately produced with memories of your community of friends and family, and was highly popular with the POST audience who attended your talk, so do you have any plans for more personal projects such as this in the pipeline?
Totally! "In Memory Of the Present" is such a special project and I loved everything about the process. Since a few years, I am trying to develop a personal project that would comes first as a form of a platform dedicated to creativity through collaborations. This would be an umbrella for many different ideas and directions. Again, trying to expand the line of what an "agency" can be, thinking about the structure itself. Its a long process, because I envision this project to be a life time growing space and I am really taking the time to work on its foundation. Tbc — Hopefully by January 2023.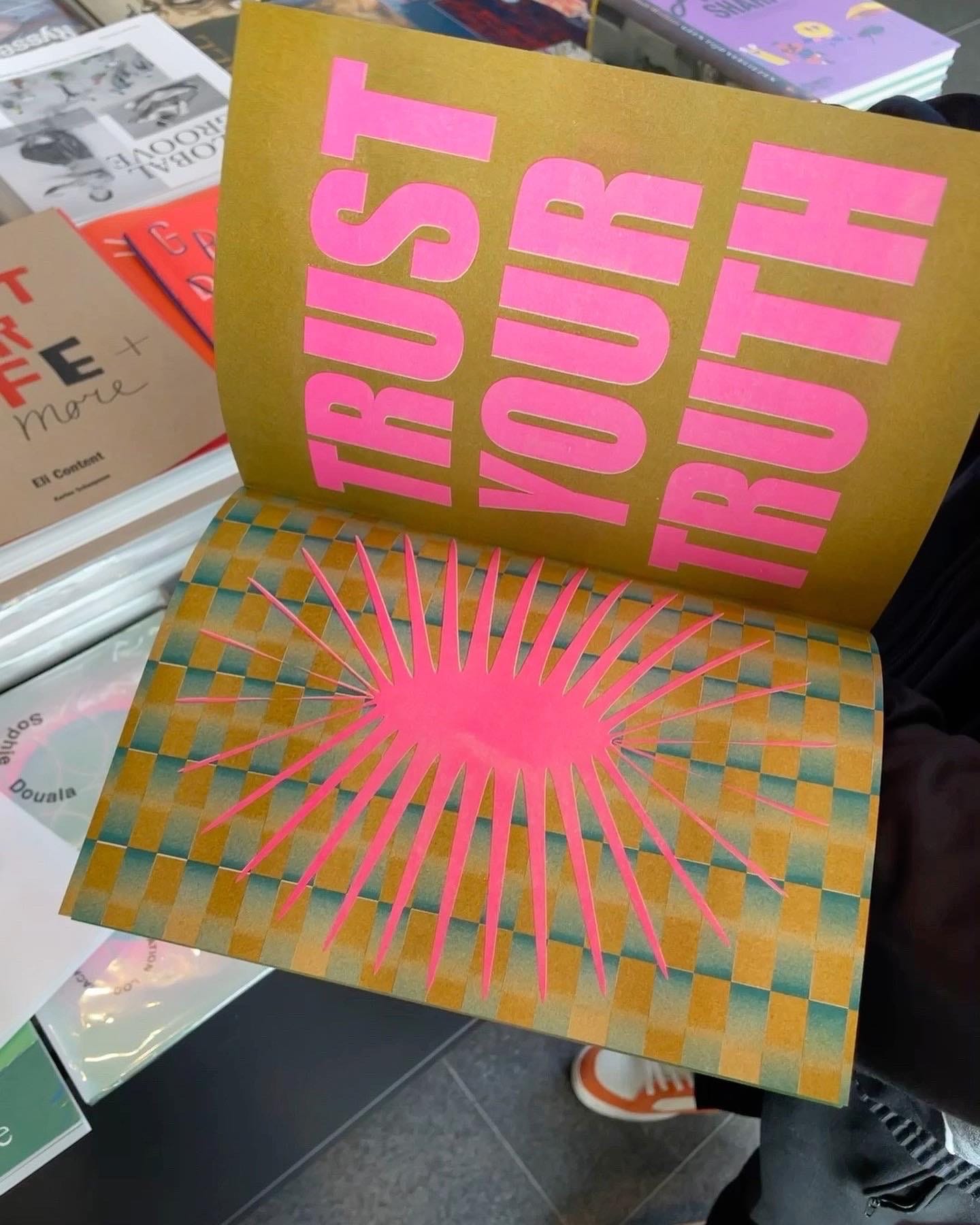 [In Memory of the Presen by Sophie Douala]
Back to grid