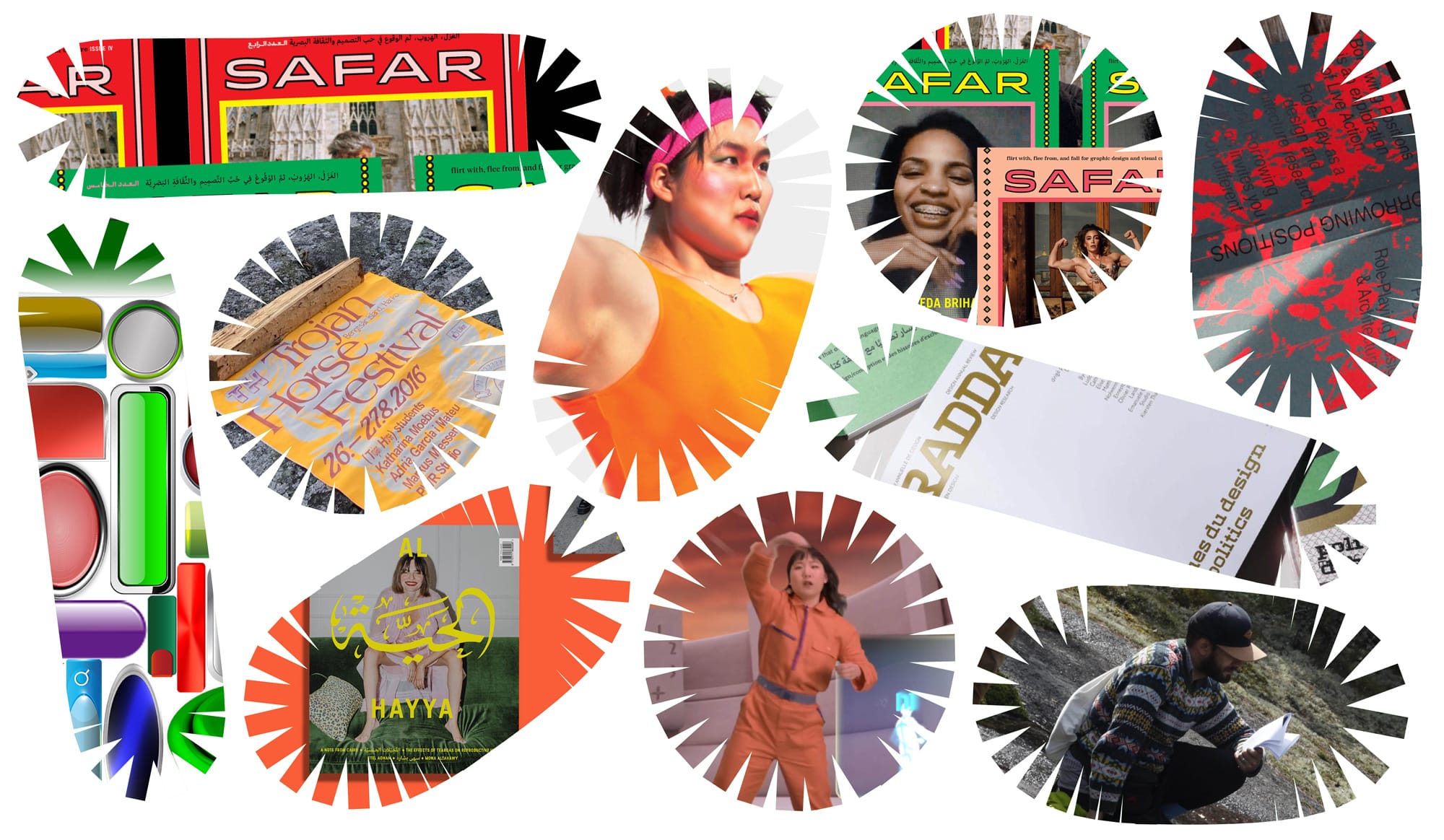 14-15 April 2023
Huset-KBH
Copenhagen, Denmark
The newest iteration of the Post Design Festival unfolds across four chapters taking place between Spring 2022 and Autumn 2023. By digging deep into the theme of "entanglement," we unravel the intersections, interconnections, and invisible strings that give shape to our visual and political surroundings.

At Huset-KBH in Copenhagen, we'll think about how collective design practices, cooperative business models, and strategies of interspecific "co-creation" might help us move beyond narrow narratives of single human authorship and reframe our ideas of what community entails.
Design is never autonomous, created by porous bodies it affects and is affected by the communities we are in. Making takes many hands and minds, and forms of labor beyond the creative.

We'll explore the theme of "community" over two days filled with participatory and performative talks as well as social events, bringing together local and international speakers, design professionals, students, organizers, and more. Digital participation is possible via live stream, and we'll be sharing videos, festival reports, and other forms of documentation on this site—preserving our trajectory for when we pick up our theme again in the next chapter to come.
Friday 23 Sept
Workshop pt. 1:
Noam Youngrak Son

Podium

Registration
—Bar is open

Grafill

Talk:
Noam Youngrak Son

Grafill

Talk:
Laurenz Brunner

Grafill
Saturday 24 Sept
Workshop pt. 2:
Noam Youngrak Son
Podium
Registration
—Bar is open
Grafill
Talk:
Nushin Yazdani
Grafill
Talk:
Sophie Douala
Grafill
Exhibition and party
Podium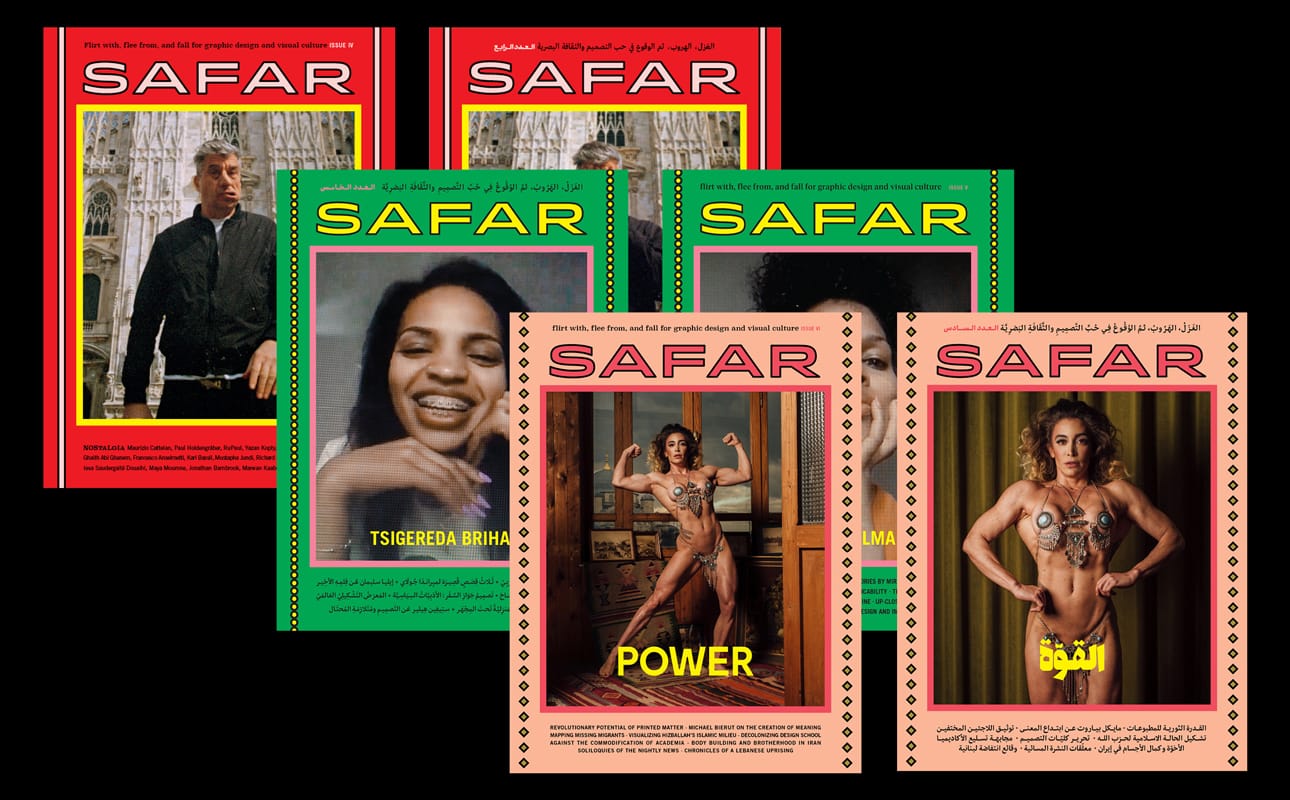 Graphic designer Maya Moumne will join us at the tangle representing Studio Safar – a design and art direction studio based in both Beirut and Montreal. Across seven time zones, Safar (meaning "travel" in Arabic) creates cross-cultural and interlingual visual communication. Besides co-founder of Studio Safar and their eponymous biannual culture journal, Maya is also the editor-in-chief of Al Hayya Magazine, and brings an inherently political view on design to the tangle. In her participatory talk, Maya will share her urge to liberate visual culture from decades of European and American hegemony by exploring notions of communication across cultural and linguistic barriers and engaging in social and political discourse, as active agents of cultural production.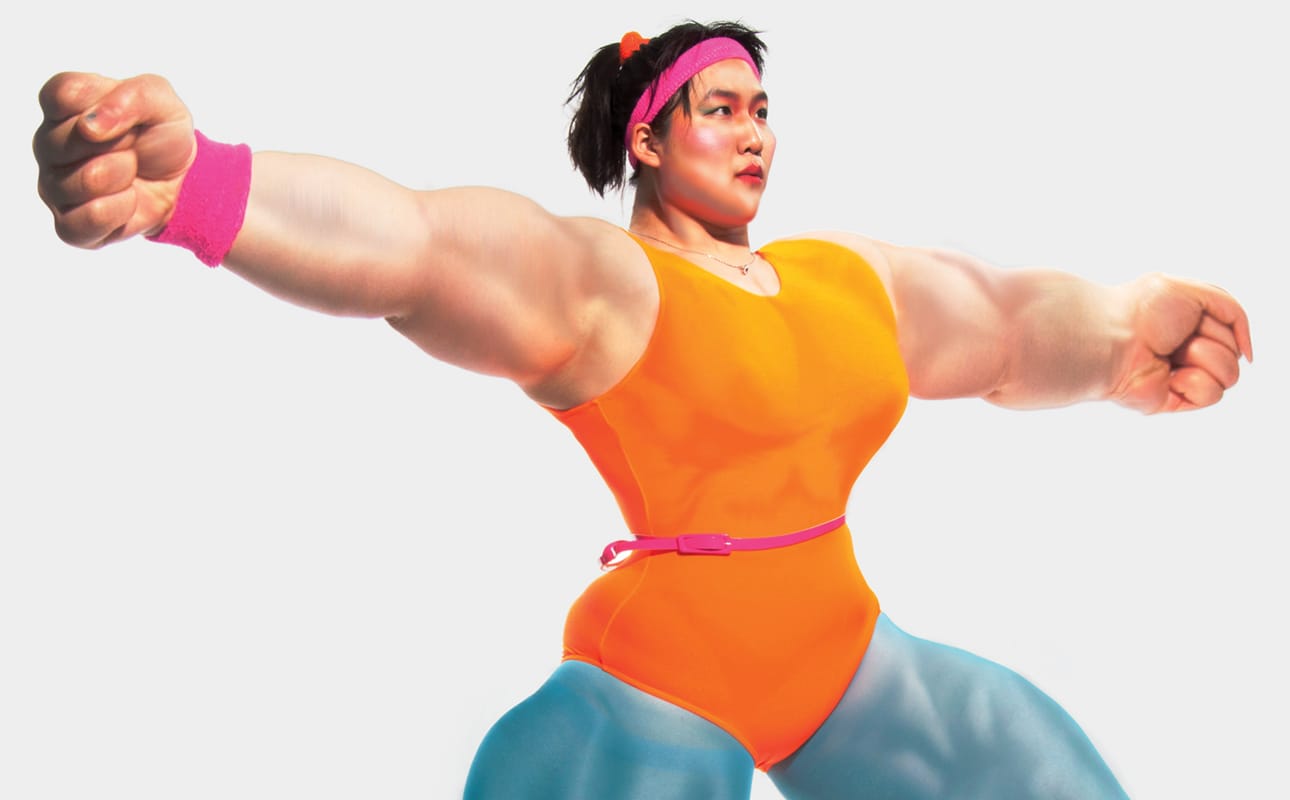 Thinking beyond disciplines of design, performance, game, clubbing, and fitness, Kexin Hao's practice is a marriage of design and performance. At the tangle, the Beijing born, Netherlands based visual artist and designer will invite us all to investigate themes of body, rituals, health, labour, and collective memory. Using a vigorous, multi-layered visual language, Kexin's works is a constant swing between intimate close-up on personal stories and zoom-out to collective narratives; between a past of political heaviness and a flashy modernity rendered in humour and sarcasm.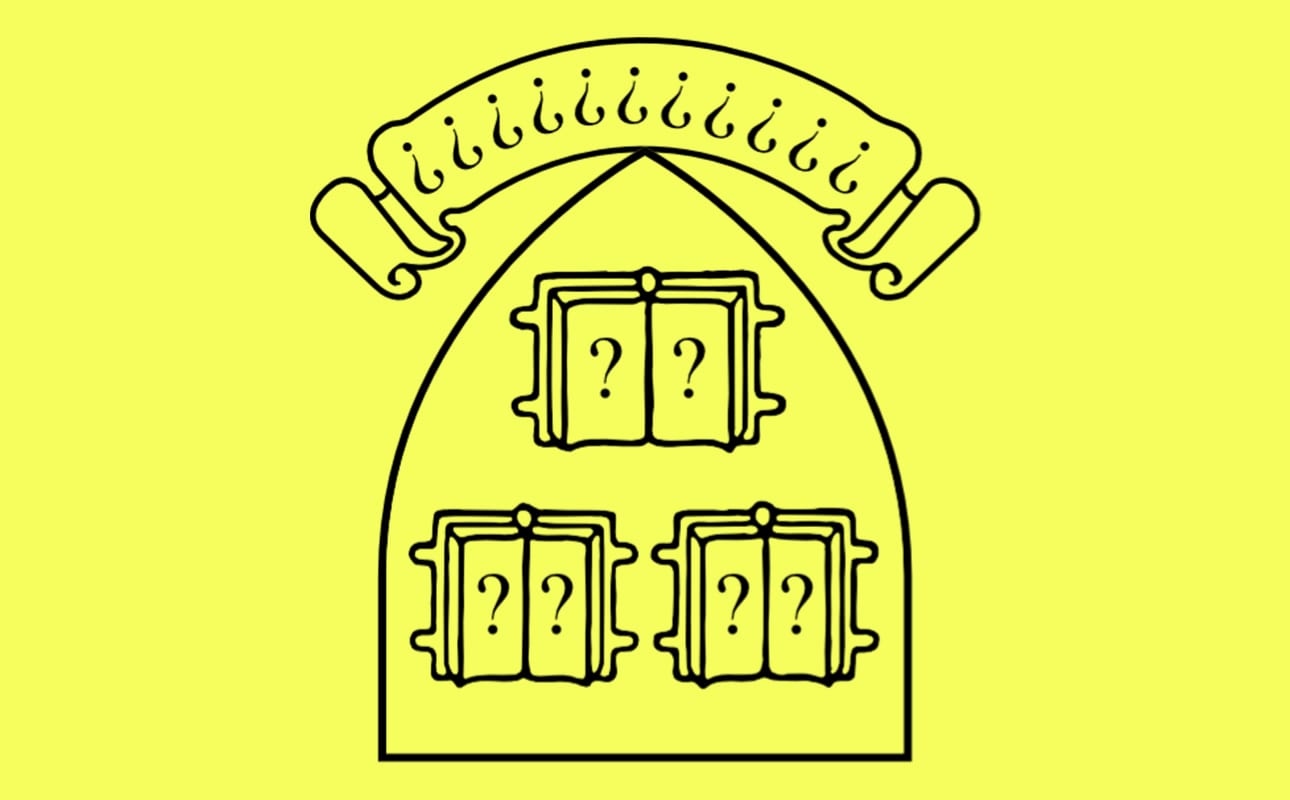 Joining us from Helsinki is Tommi Vasko, representing the autonomous educational platform Trojan Horse. In collaboration with participants, they organize summer schools, live-action role-plays, workshops and reading circles exploring the boundaries and preconditions that define the field where architects, designers, and artists operate today. Trojan Horse aims to create flexible yet steady structures, that support critical design discourses. We are excited to experience their playful, participatory framework, resulting from a collective effort, shared between facilitators and participants.

Sophie is a Berlin based, France raised, Cameroon born artist and creative director specialised in storytelling and creative campaigns. In her practice and life, she seeks to explore the interplay between a formal visual language and its cognitive and emotional affect. Sophie's aesthetics are both very personal and immediately inviting to the audience, mixing the painful with the colorful, and politics with beauty. We are excited to learn more about how and why Sophie Douala inserts herself in her complex and immersive work when she takes the stage at the Post Design Tangle in Oslo.

Through his independent practice, exploring equilibriums between high and pop culture, concept and improvisation, art history and science fiction, the critically acclaimed Swiss designer Laurenz Brunner highlights the importance of self-initiated work and research. In 2022 Laurenz launched Source Type, an editorial platform and type foundry, where he collaborates with a diverse team exploring the effects of language, typography, and form on contemporary culture. He is the designer of contemporary classic typefaces like Akkurat, Circular and Bradford, and besides an international teaching career, he has worked with Schauspielhaus Zürich, Offprint Paris / London, documenta 14, Most Beautiful Swiss Books and many others.

In Noam Youngrak Son's workshop 'Chimera Gastronomy: Malleable flesh, amalgamated bodies, and plastic kinship', the group works individually and collectively on a large malleable body sculpture. During the creative process, identities, gender and notions surrounding ethics are discussed and reflected. The co-created sculpture is thus a translation of our collective and personal struggles, interspecies discoveries and political feelings around bodies in this society. The result of the workshop is a so-called Chimera: a living being that arises from cell mixing — a collective visual(ised) identity of sorts.​
LOCAL SUPPORTERs
HK Grafisk Kommunikation organizes Danish professionals within visual communication and design as a part of the Danish trade union, HK. In HK GK, members can better themselves by developing together, sharing eye-opening creative meetings, trips, days of graphic inspiration and legal understanding.
hk.dk↗
Design Denmark is a trade association of designers, -thinkers and -users. They represent individuals, companies and organizations who stand together to demonstrate and convey the positive effects of design.
designdenmark.dk↗
VENUE
Huset-KBH
Rådhusstræde 13,
1466, Copenhagen
Google Maps↗
PARTICIPATION
Buy a ticket to attend the festival in Copenhagen or digitally via our online stream.
Tickets↗
HEALTH CONSIDERATIONS
We encourage all participants to be mindful and respectful of one another's circumstances and those that are vulnerable.