(339)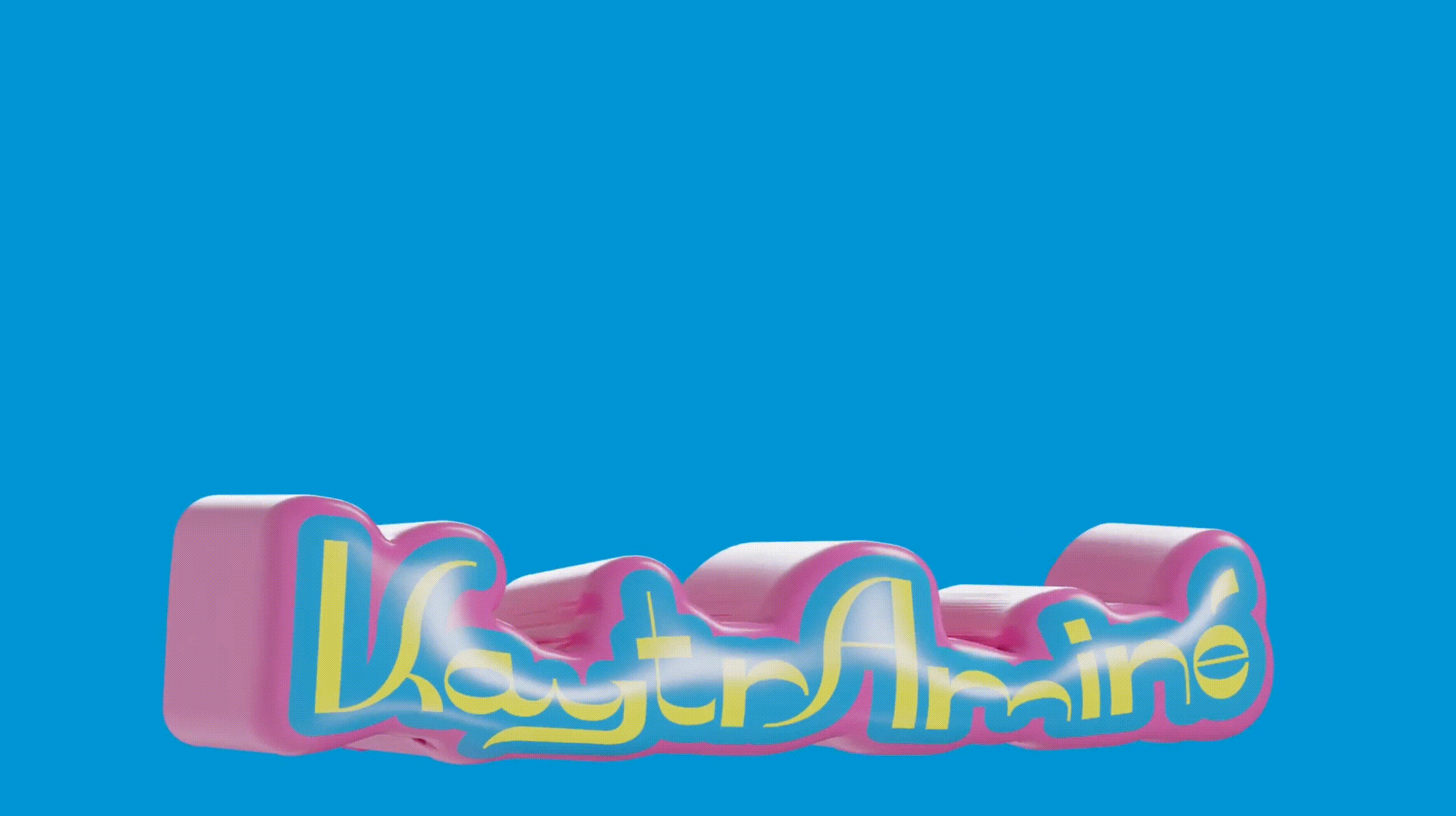 More on the KAYTRAMINÉ project.
(241)
Andy Warhol, Campbell's Soup Cans, 1961-1962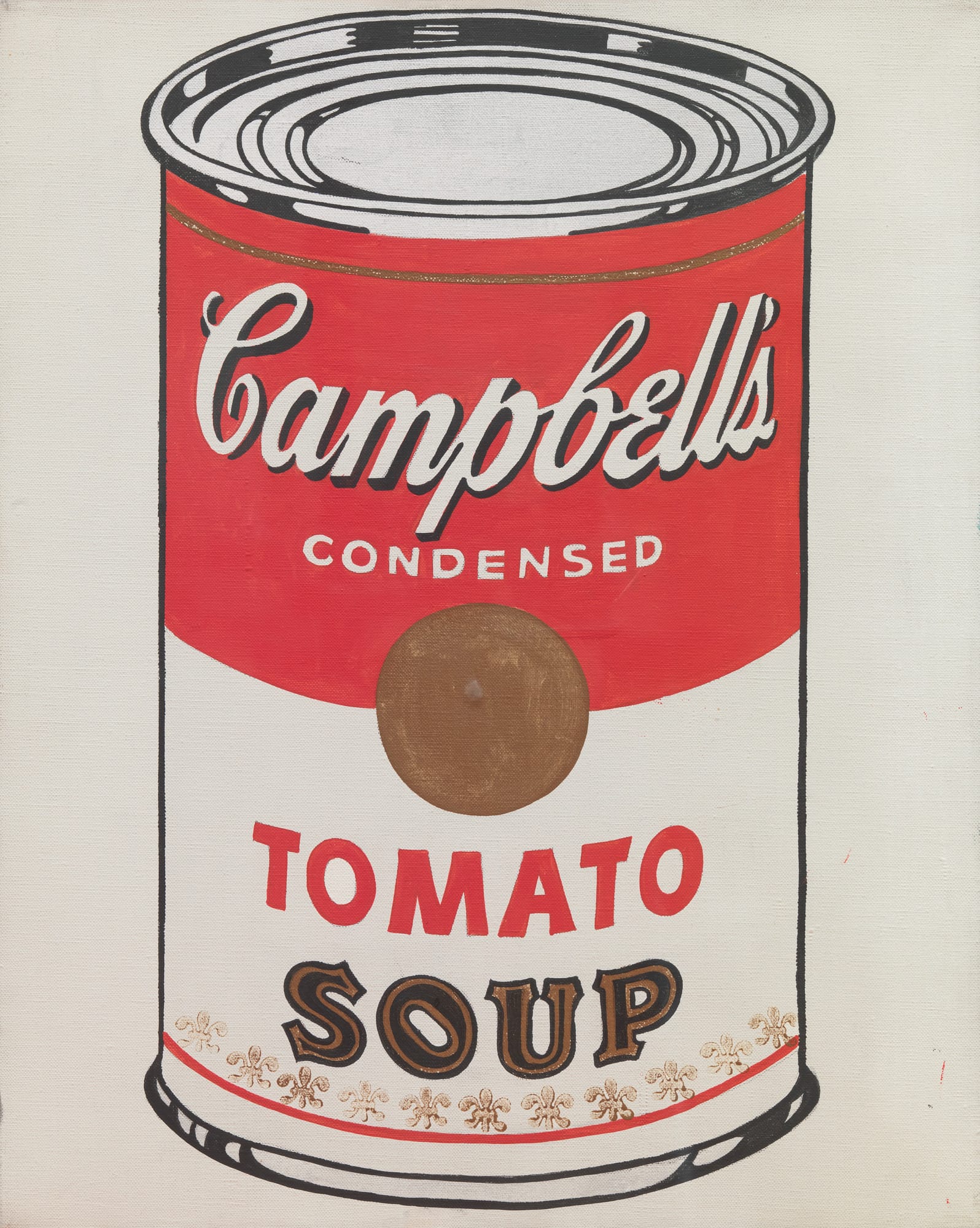 (244)
One of many examples of designers-turned-something-else is art book publisher, editor and designer Christoph Keller, who left the publishing scene found Stählemühle, now a renowned distillery that got world famous for its Monkey 47 gin. Get to know him more in this Wallpaper article.
(245)
Follow JOON here.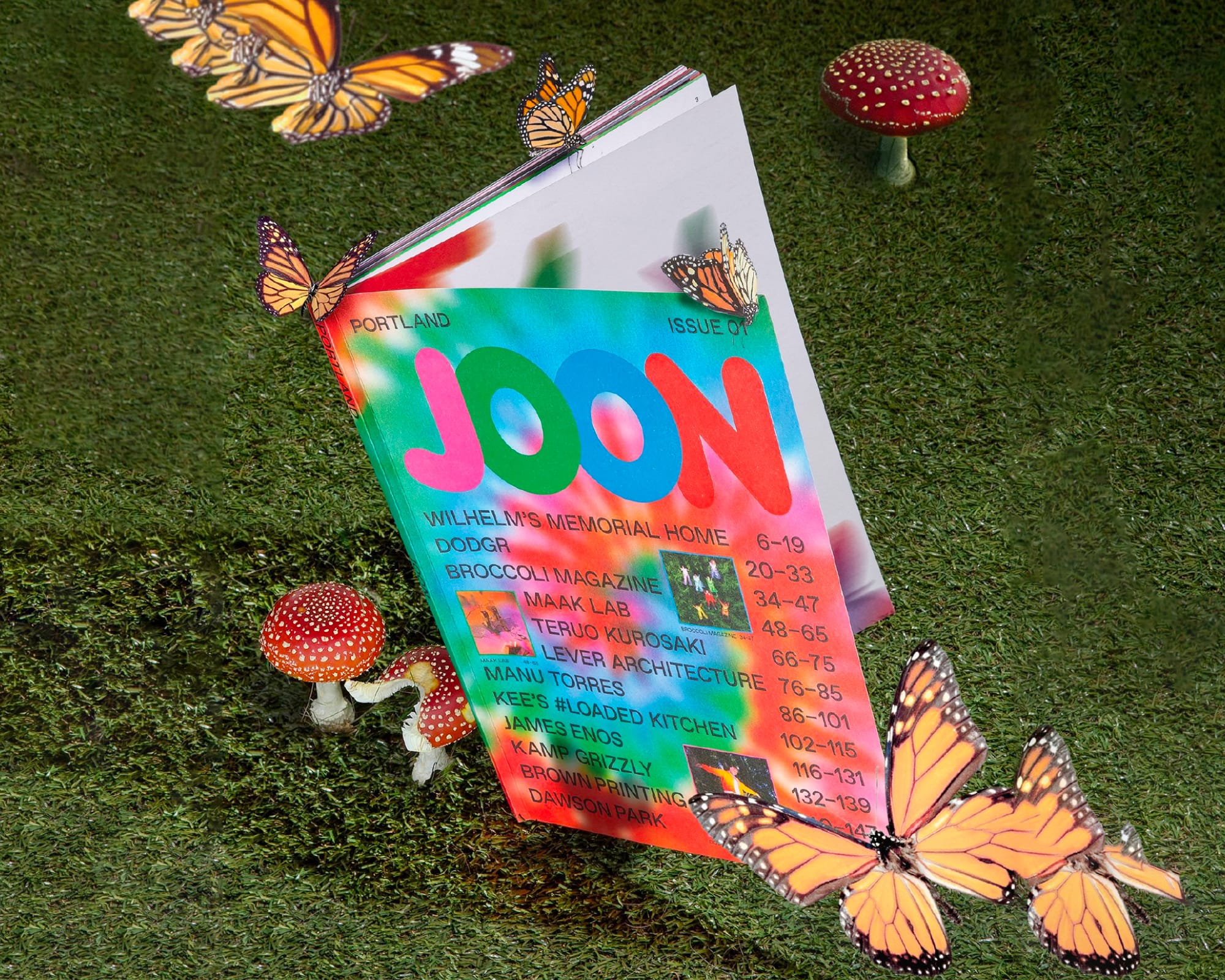 (246)
"The suburbs lacked what sociologist Ray Oldenburg calls third places. If home is the primary place, and work is a second place, then a third place anywhere else one goes to be around other people—to build community, to hang out, to feel connected."- From the "99% Invisible" podcast episode on walkability and the so called Gruen effect.
(247)
Additional inspiration here.
Inspiration and Inheritance: Bijan Berahimi On Growing Up Alongside Your Practice
Interview with Bijan Berahimi / FISK
Speaker at chapter 3: Community
April 2023
Words by Bethany Rigby
---
Graphic designer Bijan Berahimi gave a talk at Chapter 3 in Copenhagen, and we caught up with them afterwards to ask about the inspiration behind their ever-evolving practice.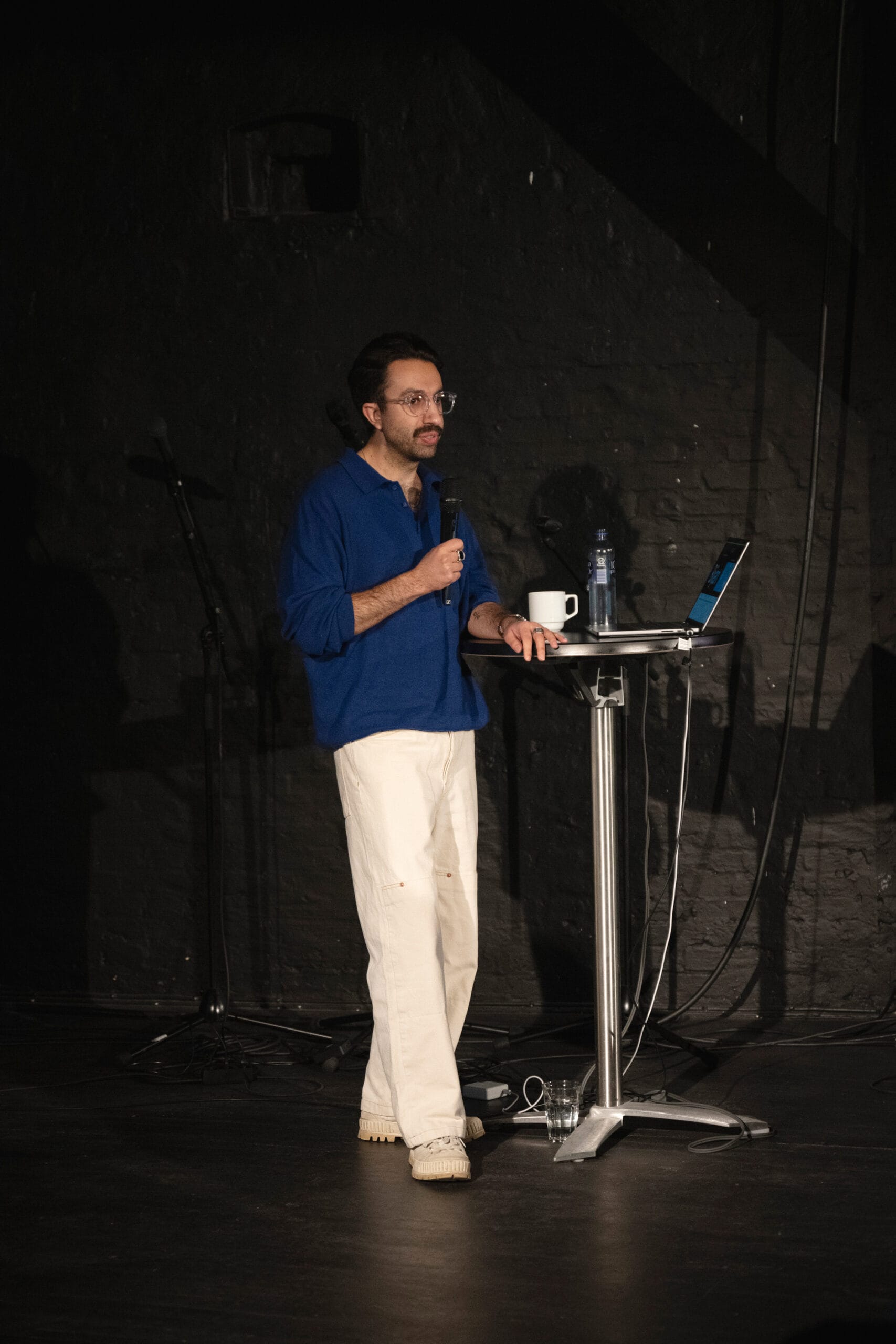 What have you been up to since our time together at the Tangle?
A music project we've been working on over the past few months, KAYTRAMINÉ, has been released into the world. It was my first effort contributing creative direction to a music project of this level and while it was very challenging, I'm extremely happy with the work. Music continues to be an industry that excites me, I feel like it's one of the most pure forms of expression and to be able to contribute design is very special. The marriage between images and music is accessible to a large group of people, it's something my parents and childhood friends can understand, which is important to me.
This past week I finished giving a talk at Semi Permanent in Sydney, Australia which was an amazing experience. The people and energy around these sorts of festivals is always so positive and inspiring. It's a surreal feeling, working behind a computer most days, then all of a sudden being in a public space with a 1000 people who are curious about what you have to say about creativity. It's something I appreciate very much, as daunting as giving a lecture is, it's something I never regret. While talking about nerves, someone else speaking at the festival told me "no one here wants you to fail", a sentiment that really resonated with me.
Some of your clothing and homeware collections draw visual inspiration from specific products from your iranian culture, such as the flower rug blanket reminiscent of your favourite rug at home, and the Nowruz garment label borrowing from food labelling. This reminds me of Richard Prince (on show in the Louisiana Museum at the time of the Tangle) and the practice of appropriating existing designs to create something that feels both familiar and new at the same time. For you, how does graphic design play a role in re-framing existing aesthetics, and to what ends?
I actually went to that show the day after my talk at POST! I enjoyed it very much. Louisiana is one of my favorite museum experiences.
I believe graphic design is constantly re-framing existing aesthetics, the question is if the audience is aware of it. Obviously, a lot of people can understand a Marlboro, Nike, or IKEA logo bootleg but what happens when you get more nuanced than mainstream images. For example, with the blanket, the reference of my favorite rug doesn't matter to anyone else but me. No one else would recognize that the blanket design is a reference to something old found in a bazaar in Iran by my father. They do now of course because it was an important expression for me to share with whoever saw or bought the piece.
With the sugar cube food label you mention, that is a ubiquitous household product for most Iranian-Americans. I used the appropriation of that image as a way of showing others like myself, that they are heard and seen. It's a way of creating representation and sharing experiences that might have felt isolating to us as children. Most importantly it's a step in sharing our culture with those who might have not otherwise known about it. As a society, we're often looking at Western brands and products for reference (i.e. Campbell's Soup Can a la Andy Warhol). The appropriation then serves as an amplifier for western culture, brands, and ultimately creates more financial success or brand awareness for them. Why shouldn't brands that I associate with my childhood be put into a larger cultural sphere as well?
The process of appropriating within the Nowruz collection specifically, is a way for me to reach both my childhood and present relationship with Iran. I see this as early steps into a larger process, the next question I ask myself is what does the future of Iranian design look like? How can we acknowledge what's come before us while moving the culture forward. I don't plan on being tied to references my whole practice, I just see it as the place I'm right now in my work.
In your talk, you mentioned that you didn't really 'find your place' until you reached CalArts, where you really thrived. What was the catalyst for applying to art school in the first place? Was there someone in your community who encouraged you?
I ended up only being accepted to two universities with my poor grades, one close to my parents house, and one about an hour away. I decided on the one farther away from my family to get the experience of being away from my old life. It wasn't until I entered the art program in the state school that I realized there were universities dedicated to art and design. The program at that school was very young, and my curiosity quickly outgrew what they could provide me, so I decided to leave after 2 years.
While I was at that state school, my mother spoke to a coworker about me studying art and design. He mentioned that his son had studied character animation at a university called CalArts, which strangely happened to be in my hometown. Strange because I had lived there all of my life but never heard of it. I always associated that experience with Hogwarts. Finding a magical place that was within plain sight. During this time, I was very eager and curious to learn more about the art and design world, so an introduction to art school was all that it took to get me there. I put in a lot of work to build a new portfolio, tour schools, do interviews, and ultimately add an additional four years to the two years of undergraduate studying I had already done. I felt a lot of agency to be in control of my destiny at that age.
Maya Moumne asked the Copenhagen audience the following question that we would like to pose to you: "How can we use the tools we have as designers to present more useful, lasting, and democratic forms of communication?"
This is a big question, and one that I don't have a clear answer for. When it comes to graphic design, the purpose is often a service to another content; whether it be a company, non profit, poster or album. Within this context, finding like- minded entrepreneurs, activities, and small businesses and putting our design to good use is a good step forward. Something I'm interested in is putting designers more on the organizational side than solely visual. What would it look and feel like if a graphic designer starts a non-profit? Or a business? What other roles can our skillset be applied to? Do we have to be designers our entire careers? Maybe through this we'll be able to present more useful, lasting and democratic forms of communications.
You spoke of how 'proximity' is often overlooked, and encouraged us to keep our eyes open to the things and people that exist where we live. JOON Magazine Issue #1 shared what was happening in Portland in 2019- what is happening in your neighbourhood right now that you'd like to shout about?
My experience and proximity in Portland has changed in a lot of ways. Although our studio is still in the same neighborhood as before, during the pandemic I moved to a house about 20 minutes outside of the city. It's a community that hasn't experienced much gentrification and is an older community. There are no sidewalks, fewer public spaces and businesses around me. I walk less, and therefore, see less people. I now commute to work about 40 minutes via car and that's how I experience much of the city now.
What moving to this new neighborhood has shown me, is there is still much of Portland that I don't know. In some ways, the new neighborhood has introduced me to a new version of Portland which is something I appreciate very much. It's important to stay energized in a city you've been in for 10 years, for me this has been moving to a new part of town.
Portland feels like it's experiencing continuous growth, there are new buildings under construction, new people moving here, and new restaurants opening what seems to be every week. Through this there are more and more amazing artists and people who are starting interesting projects. Barn Radio is a new DJ education space founded by one of my colleagues Cole Mitchell Johnson. Daag is a made to order clothing company founded by another colleague, James Fink. A few more things I'm excited about in the Portland area; Hiyu Wine Farm, Bonsai Mirai, Arium Houseplants, Lil America Food Carts, ILY2 Gallery, Frances May's new space, and all the rivers and nature in Oregon that I have yet to visit.
It's clear you have a very broad spectrum of responsibilities; from exhibition curator, to house host, to graphic designer, and more. Tommi Vasko asked the Tangle: "What kind of role would you take if we would collaborate? What would be an atypical, unexpected or out of this world role for you?" Do you always take on the same kind of role in your many different types of collaborations? Which roles do you leave for others to take?
Although I identify most as a graphic designer, I think I'm actually best suited as a facilitator, or maybe a creative entrepreneur in a non-business way, which in some ways relates to the aspect of graphic design as a service that I mentioned earlier. To answer the first question, an atypical or unexpected role for me would be a project manager or creative recruiter. I find myself always looking to what's next and think sometimes I would be better suited as an organizer designer.
The roles I leave for others are just as varied as the roles you listed for me. Sometimes I'm a graphic designer supporting a creative director, or an artist working with a curator, or serving as a party planner. Design is the thread that happens to connect all of these various roles and interests for me.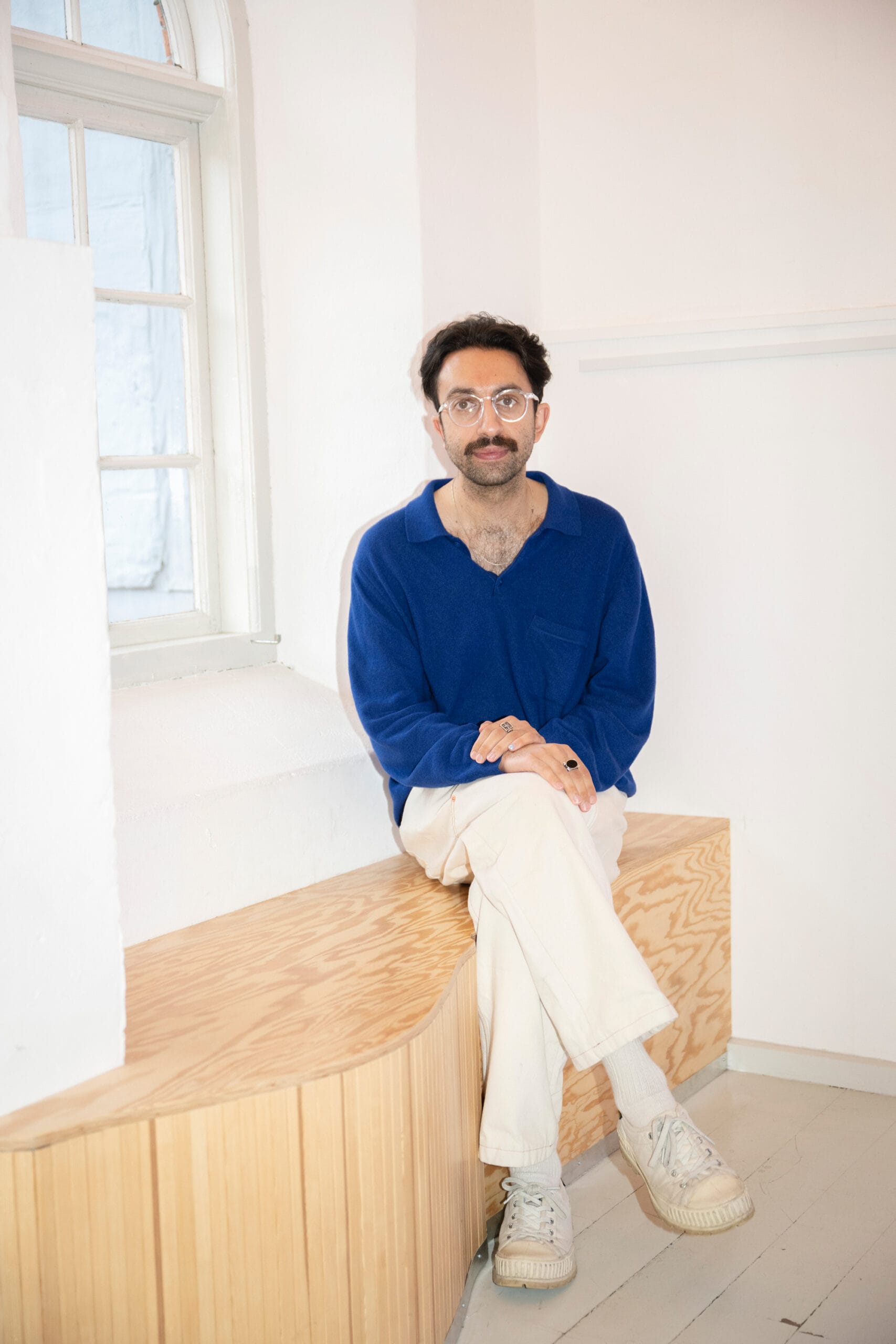 Back to grid